10 Music Videos Scarier Than Horror Movies
Who know Travis Scott was the next surrealist horror maestro?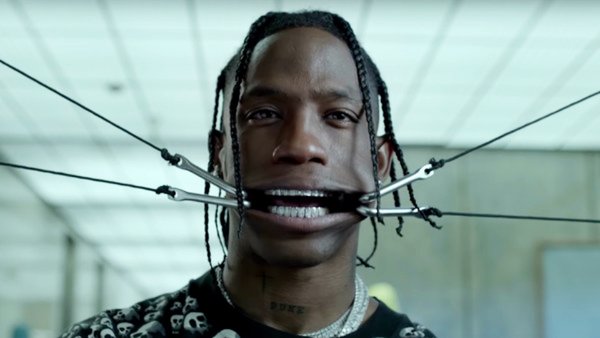 Music videos are powerful things for bands and artists active in the industry. A way of making something to remember a hit single by, there have been plenty of brilliant music videos delivered over the years with Hollywood blockbuster budgets, raising the bar in terms of the quality needed to stand out from the rest.
And one of the most effective ways music artists have found to ensure their videos are standing out is by sprinkling a few scares and a creepy atmosphere into the mix for some shock factor.
Sometimes these scares are to be expected of course, with the likes of 'Someone's Watching Me' or 'Thriller' being prime examples of songs where the themes are a bit more sinister than most others in the charts at the time. However, sometimes there are a few curveballs thrown into the mix, and even the most innocent-sounding songs can come at listeners with a music video that even John Carpenter would be proud of.
From creepy-looking characters to striking visuals and effects, here are 10 music videos that were suddenly scarier than horror movies.
10. MGMT - Kids
MGMT pretty much provided the soundtrack for the late 2000s, and their October 2008 hit single Kids is arguably the most famous release the duo ever pumped out.
The music video for the song has also become famous in its own right, though mainly for the controversy it garnered for being just so darn unsettling.
The overriding theme of Kids is centred around the pains of growing up, and the music video is shot through the eyes of an eighteen month old baby being absolutely terrorised by a collection of practically designed monsters and sinister looking puppets. These monsters are of course meant to resemble something that an infant's nightmare could conjure up, and are a personification of the horrors experienced while growing up.
The creatures in the video are enough to make a grown adult feel pretty uncomfortable on their own, but the real discomfort in the music video comes from just how terrified this adorable little man is of the creatures in front of him. No detail is spared either, this video shows all the tears and wails as these creatures reach into the baby's crib and take him away.
Thankfully the band were kind enough to supply a behind the scenes look at the music video, which shows the little trooper messing round and having fun with these monstrous puppets and costumes.