10 Musicians That Got Fired From Huge Bands
Shown the door.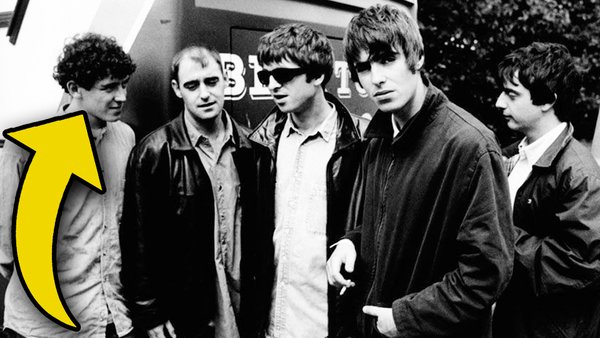 The rock and roll lifestyle isn't supposed to have any rules. For most of the cycle of touring, it's the Wild West, and you can find yourself getting into a lot of trouble when you're having a little too much fun. You just have to remain on good terms with the rest of the band, and these guys rubbed their bandmates the wrong way one too many times.
As much as these artists may have been great behind their instruments, there was just as much drama behind the scenes that their musical brethren just couldn't put up with anymore, sending them packing without even asking their input most of the time. It might seem heartbreaking at the moment, but half the time some of these firings are just about being realistic, with the bandmates not being on the same creative page as their fellow musicians or wanting to go in a different direction and not exactly gelling with them once they got everything going.
At the worst of times though, some of these firings end up playing out like a bad divorce, with musicians shouting expletives at each other, getting fed up with what the rest of the band was doing, or going on a public tirade about how the band was already down the tubes by the time they were leaving anyway. For all of the great music that they may have created together, the end of these friendships definitely got more than a little bit ugly.
10. John Kiffmeyer - Green Day
Being in a power trio is always a much different beast in the world of rock and roll. Since there's only three of you onstage, you all have to pull equal weight throughout the song so that everything doesn't collapse and turn to mush. Green Day already had a sturdy rhythm section with Billie Joe Armstrong and Mike Dirnt's guitars, but there was always a little bit of tension every time you listened to the actual drums.
Going through the first few years of their career, John Kiffmeyer tended to be the Achilles heel of the group every time they played live, sounding way too frantic behind the drum kit and never settling into the kind of groove that Billie Joe was working with at the time. Since pop punk didn't really have a name yet, John seemed to approach songs on their debut 39 Smooth from a more hardcore punk standpoint, which tends to get really sloppy on the pop friendly tracks like At the Library and I Was There.
Although John actually worked as the band's de facto manager at the time, his decision to step out of the band to go to college may have been a blessing in disguise, with the band grabbing Tre Cool from fellow punk rock band the Lookouts, who was much more about serving the song than just getting all of his pent up aggression throughout the course of a song. There might not have been anything inherently wrong with John, but we would have had a much bigger problem if he decided to stay for Kerplunk.