10 Outrageous Hard Rock Stories
Diving deep into the murky world of rock music.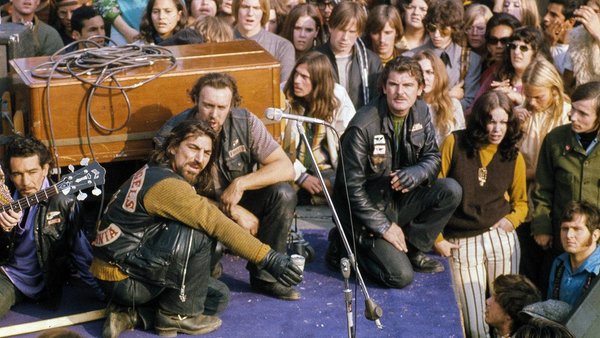 Stories of rockers and excess go together like Jack Daniels and Coke, and both often result in one hell of a hangover.
You know the classic tales by now, like Ozzy Osbourne biting the head off a live bat, Keith Richards hurling a TV set from a multi-story hotel window, and Keith Moon driving a car into a swimming pool (what is it with British rockers called Keith?).
Tales of this nature shroud musicians in a smoky haze of unobtainable mythology, with most of their antics becoming amusing anecdotes for autobiographies published years after the fact. Sometimes, however, they can have real world consequences, with the end result making you feel content enough in the safety of your office job.
As long as the world has rock stars, there'll be stories of over indulgence to aspire to, to shy away from, and to feel damn right disgusted by...
10. Billy Idol Was Blow Darted By The Thai Army
During the 1980s, Billy Idol set a new bar for rock star bad-boy behaviour.
After years of living it large in New York, a string of misfortunes - including separating from the mother of his child, and a near-fatal crash involving a motorcycle and one too many sleeping pills - it was time for some good old fashioned R & R, and where better to go than the capitol of hedonism itself: Bangkok.
Idol, in true rock star fashion, rented out the penthouse suite of the Orient and set about partaking in every indulgence Bangkok had to offer, remarking in a VH1 documentary, "You can go to pharmacies out there, and the world's your oyster".
With a gaggle of Thai women in tow and a cocktail of pharmacy-bought drugs, Idol managed to rack up $140,000 worth of damages. One can only imagine what went down during those three weeks in a true display of rock star party stamina…
After a prolonged, drug-fuelled stay, his time was up. A foreign dignitary was due to take the room that Idol had worked tirelessly to turn into a den of debauchery, but the blonde-haired, nostril-flaring rocker wasn't quite ready to give up the party. According to Idol, the Thai army was called in, eventually having to sedate him, strap him to a gurney, and wheel him out. It's a wonder he escaped jail time.