10 Overrated Hard Rock Albums Of The '90s
How did we think these albums were any good?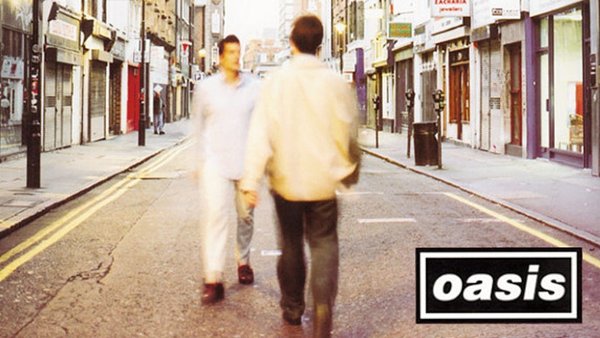 Glory and treachery. Elation and defeat. Triumphant success and unmitigated disaster. France at the 1998 FIFA World Cup and England at Euro 1996. Ah yes, the 90s were the best of times, and the worst of times.
As mentioned in the sister article to this list - 10 Most Overrated Metal Albums Of The 90s - the 90s had a damning good go at reinventing the world as we knew it, as we marched headstrong towards the dawning of the new millennium.
For what that meant for the world of music, it a goodbye for glam metal, a see you later to thrash metal, an arrivederci to disco, and an arms outstretched welcome to indie, grunge, Britpop, and nu metal.
This all led to some generation-defining output from some of our favourite cast of characters, some of which though, were undeserving.
The heavier end of the spectrum has been covered, with the decade having been unkind to the world of metal, people got a little bit carried away some flashing moments of ok-ness.
The rock-dominant era though produced a wealth of brilliance, causing a contrary problem of a haze of euphoria muddying reviews and opinions on albums that are at best, fine, and at worst, upsettingly awful.
10. Meatloaf - Bat Out Of Hell II: Back Into Hell (1993)
It is the sequel to the fourth best-selling album of all time. It was Meat Loaf's first studio album in seven years. The first collaboration between Loaf and Jim Steinman since 1984. The hype for this album was insane.
Or at least it would've been, if the duo hadn't waited 16 years to issue a follow-up to their world-conquering 1977 rock opera.
Over an hour of bombastic stadium rock where the only things longer than the songs were the song titles themselves, 'Bat Out of Hell II' is arguably, the perfect sequel, continuing in the gluttonous, over-the-top legacy of its predecessor. The lead single itself is 12 minutes long and Steinman was apparently furious over having to trim it down for radio. Even "Bohemian Rhapsody" calls it a day before 6 minutes you madman.

And much like its predecessor, it's a slog to get through it all.
75 minutes of cinematic, piano-based power ballads that just keep dragging on and on, long after the enjoyment has perished, on top of inane lyrics, more key changes than Eurovision, and the wailings of a man named after a lump of meat. It's all just so much.