10 Perfect 1970s Rock Albums With No Bad Songs
Diamonds from Rock's Golden Age.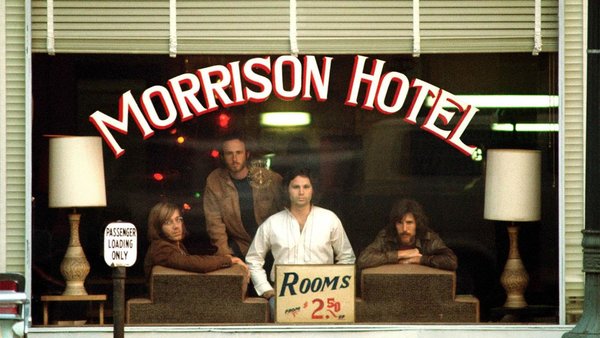 The '70s are known today as the decade where rock really came into its own. While you could that the era of Flower Power helped the genre find its voice, it wasn't until the '70s kicked into high gear where it start to become a global force in music. With a track list like this, it's no wonder we're still calling this the greatest era of rock to this day.
Free from the hippy ideal of the '60s, rock could go in any direction from here, and most of the bands did everything they could to push the envelope even further. Being rooted in the same bluesy traditions, the magic behind each of these records is where the strange bits come in, where they incorporate everything from pop to soul and everything in between to suit the rock formula.
This wasn't just some one off experimenting either. These were the kinds of happy accidents that helped launch completely different styles of music, from the beginnings of alternative to what would become punk and new wave later down the line. No matter which way you slice it though, it always comes back to rock at the end of the day. Get your playlists our and get ready to bang your head. This is where things start getting nasty.
10. The Doors - Morrison Hotel
Every band worth its salt ends up going through that phase where they want to go back to their roots. As much as fun as it might seem to play with different sonic textures, it just gets to the point where you have to rediscover the joy of being a rough and tumble band playing music together. When your sound wasn't all that normal to begin with though, coming back home even sounds a bit strange.
After making different strides in the worlds of psychedelic rock and experimental territory, Morrison Hotel is the Doors at their most uninhibited, using the blues as their main template. From the opening guitar riff of Roadhouse Blues, this record doesn't let up for a second, going for other psychedelic runs like Waiting for the Sun while still letting Jim Morrison flex his poetic chops on songs like Peace Frog.
Before a record like this, most of the Doors' output felt like something that was a lot more chaotic, almost as if everything could fall apart in an instant. When you throw on Morrison Hotel, you just feel like you're right alongside Morrison at the bar as he tells you about all the hardships life has to offer. Since the same problems Jim has with the world tend to turn up today, it's best to just keep the drinks flowing.