10 Perfect Albums From The Golden Age Of Hip Hop
Straight outta hip hop's greatest era.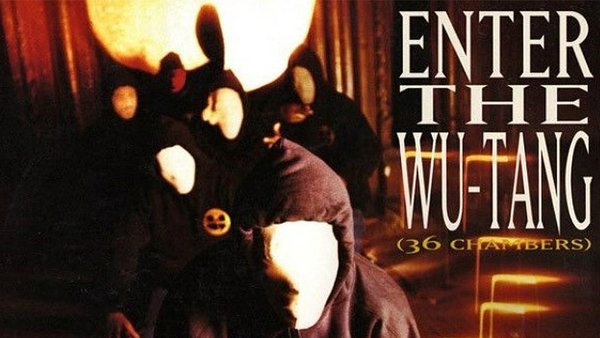 The golden age of hip hop saw an underground art form develop into a fully realised and constantly evolving new genre of music. Although hip hop wouldn't have its mainstream or commercial heyday until the 2000s, this earlier period was a time of true innovation, setting a precedent for what would follow.
The sounds coming from both the west and east coasts of America, generated a huge degree of hype around the genre. The competitive nature of the groups affiliated with either scene, resulted in an expansion of musical boundaries.
The sad culmination came with East Coast–West Coast hip hop rivalry. The feud resulted in the deaths of two legends of the game, Biggie Smalls and Tupac Shakur. Symbolically this marked the end of the golden age of hip hop, but the foundations were laid for what would become one of the most popular forms of music in the world.
From the scratch-heavy and more robotic breakbeats of the mid 80s, to the cruising melodies of the early '90s; this period harboured some of the most engaging records ever to fall under the umbrella of hip hop.
10. Bizarre Ride II The Pharcyde - The Pharcyde (1992)
When gangsta rap dominated the West Coast scene, many hip hop artists were delivering an aggressive and hardcore variant of the art form. Detailing the harsh realities of living in impoverished areas, the mood was dictated by the themes of gun crime and police brutality. The Pharcyde's debut flipped the genre on its head, however. Notable for the use of jazz and Motown samples, the tone was far more carefree.
Fatlip, Bootie Brown, Imani and Slimkid3, laced their story telling with humour. Tracks like, Ya Mama, sounded akin to a bunch of kids collectively trading insults, with ever more inventive twists. Fatlip's lyrics, particularly, were delivered with such a tongue in cheek sentiment that it's impossible not to laugh at the coarseness of them. On s**t, hears the group recount embarrassing drunken anecdotes, which again, are as humorous as they are crude.
But the album's highlight comes in the form of Passin' Me By. Producer J-Swift, utilised samples from The Jimi Hendrix Experience and Quincy Jones, to create a uniquely memorable beat. The group delivered various verses alluding to the inability to score a date. Although popular conservative opinion, regarded rap as the music of violence, these guys proved otherwise.