10 Perfect Albums Ruined By One Song
Losing the Momentum.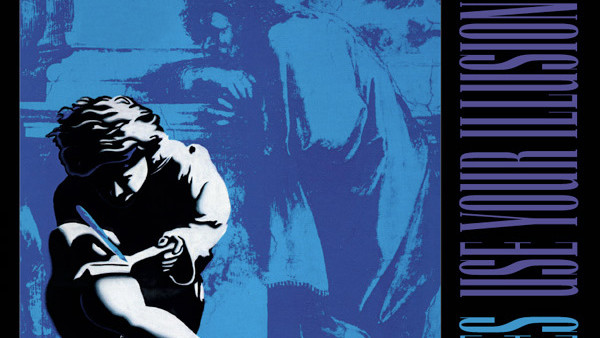 When putting together a piece of art, it's always the little details that drive you up the wall the most. Whether it's a different brush stroke in a painting or that slight discrepancy in your design, there's always that one issue that makes every other piece of the puzzle fall apart. It happens to the best of us, and nowhere is this more apparent than with some of our favorite acts.
Some of these bands are certainly worthy of having some of the greatest songs ever written to their name...and then these tracks come along and screw up everything they were going for. A song that ruins an album though can happen in a few ways. Sometimes you'll take a complete left turn and experiment with something that just doesn't work. Other times you'll be telling a great story and then throw in something that completely shifts the tone of the rest of the album. Either way, you're stuck with the audiences either scratching their heads or reaching for the skip button whenever they turn on this song.
Hell, you could argue that the entire concept of the skip button existing was to consciously avoid songs like these. I mean, you guys were all doing so well for yourselves...you didn't have to do THIS.
10. Elvis Presley and America - U2
The streak of albums that U2 went on in the '80s still holds up as some of the greatest rock and roll of the decade. As they worked their way closer and closer to the Joshua Tree, you could see the Irish lads slowly but surely honing their craft through albums like War and October. And when they first broke through on the Unforgettable Fire, we got a song that feels like it should have been a leftover.
Compared to the other songs on this record, Elvis Presley and America feels really off. While not the first song that U2 would write in tribute to one of their heroes, this entire song feels like it's missing something, with Bono meandering his way through the song with a backing track that is too slow for its own good. And that's because...well, it's actually slowed down.
From the original tracks that the band had, they originally just slowed down a backing track that they had already made and had Bono improvise freeverse-style until they hit upon something that sounded good. If anything, this entire song feels like a good exercise to see if U2 can write a song in this formula rather than starting with an actual structure in the beginning. There's a reason why this song sounds the way it does: this is one of the few songs on here that is genuinely unfinished.