10 Perfect Rock Albums Of The 2000s
The weird and wonderful world of noughties rock.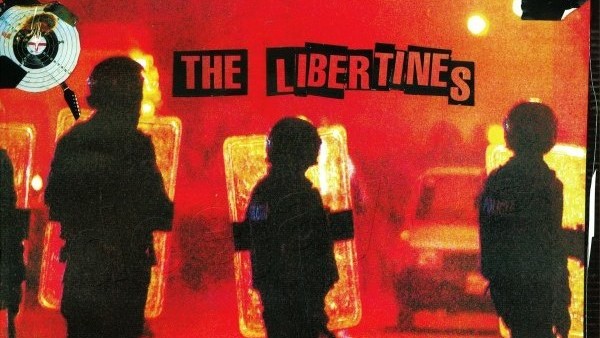 The 2000s was an interesting decade for music. It didn't immediately scream the golden age of rock n' roll, but, looking back, there were some absolute standout albums to feast your ears on.
The resurgence of indie rock, the maturity and over saturation of nu metal, and that period when all you heard on the radio was Nickelback's How You Remind Me (shudder). Whatever your particular go-to was, there was something for everybody. Whether you wanted to join the black parade, take a stroll down the boulevard of broken dreams, or stick on a pair of dancing shoes, the 2000s rock scene could accommodate.
The term rock really encompassed a whole range of different sounds and movements during this decade, and these albums certainly span genre. No doubt you'll recognise a few, but hopefully there are some albums here that may have slipped under your radar.
So, let's run through some perfect albums that will tickle your nostalgia button and reignite your love of the noughties.
10. Up The Bracket - The Libertines (2002)
In the 2000s, The Libertines took the UK by storm. Becoming the leaders of the new indie rock revolution, the duo of English bad-boys Carl Barât and Pete Doherty, spoke to a generation of kids who were searching for their musical messiahs; inspiring flocks of adolescents to squeeze into the tightest jeans they could, amass a collection of Fred Perry polo shirts and sheepishly try to pull off their dad's vintage leather jacket.
But besides the revival of the romanticised image of English dandyism, these guys gave us some bloody good music. Although this period was famously short-lived, due to a troubled friendship, made more so by a penchant for heroin binges, Up The Bracket was hailed as one of the best debut albums of the decade.
The Album was a fusion of punchy bass melodies, twangy guitars - that sound like they're about to fall out of tune at any moment - and poetic lyricism, topped up with a healthy helping of charming bad-boy swagger. The track Time for Heroes, became the indie-scenes anthem, and has gone on to be celebrated, well after The Libertines drifted off into rock obscurity.
Yeah, for a brief moment, The Libertines looked like they might conquer the world, but alas, it was not meant to be. Sure, their second album had some great tracks, but it reflected the strained relationship of the two frontmen, and they were never able to capture their former glory.