10 Pop-Punk Bands Whose Second Album Was Better Than Their First
Sophomore Slump or Comeback of the Year? Here are the pop-punk bands defying the second album myth!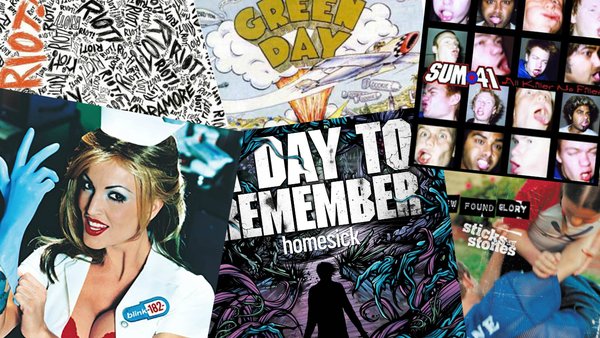 Sophomore Slump or Comeback of the Year? You spend a lifetime creating one hit album only for a record label to want another in the fraction of the time. Of course the quality is going to diminish... Right? Wrong! Or so right it's wrong?
Well, writing a second successful album isn't the Simple Plan many think it may be, and there is the risk of hitting an All Time Low instead of finding some New Found Glory as the search for success continues.
The curse of the stagnant second album seems to be a myth when it comes to the genre of pop punk, with many iconic bands proving that the second go round doesn't always have to be less exciting!
Of course, not every pop punk band can upgrade on their opening efforts, but we've found ten whose sequel managed to trump their debut - but they likely had to pursue Every Avenue in order to do so, so let's stagedive right in and grab a pizza the action!
10. New Found Glory
NFG's Nothing Gold Can Stay definitely set us up for the path the band would embark on and remains a classic to this day. Propelled by the success of hit single Hit Or Miss - which has become a mainstay of the band's live setlists 'til this very day, the album received very favourable reviews upon its release.
Much like many first outings in the pop punk realm, the one weakness of Nothing Gold is also its charm - low production values mean the sound isn't incredible, but it does provide a rawness that's almost impossible to replicate as a band becomes more successful.
Filled with all the hooks and harmonies we've come to expect from one of the planet's most distinctive sounding bands, their first effort was incredible - which says a lot for what followed as their self-titled was even better!
Now, how do you improve on the album with Hit Or Miss on it? Well, you re-record Hit Or Miss and put it on the next one. This time, Dressed To Kill and Better Off Dead accompanied the hit single and it received the maximum five K! score from Kerrang among other impressive reviews.
No matter which you prefer, New Found Glory's first two albums still remain classics to this day - and may have been responsible for creating one of the most successful bands in rock music, as Pete Wentz handed over both albums to Jared Logan as inspiration for Fall Out Boy's debut release.