10 Punk Bands That Released 5 Great Albums In A Row
The insane feats of punk music.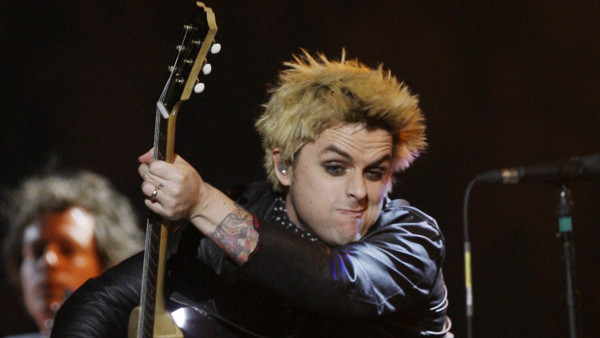 Here's the thing about the best punk bands: most are short-lived.
Minor Threat and the Sex Pistols only released one album (though they are classics), both The Clash and Iggy and the Stooges lasted for less than ten years and only a handful of Black Flag's 24 musicians were in the band for over five years.
When you give everything you have to making abrasive, reckless music, it takes a lot to pick yourself up and do it again and again. People become tired, bands form fractured relationships and everything crashes and burns - but not for the bands on this list.
Here are 10 bands that have managed to survive and endure, making not only one classic, excellent punk record but do it again four more times. Through laying themselves out on the line, thrashing around and simply making excellent music, these artists have made five excellent albums in a row. From post-punk innovators to genre creators and modern legends, there's so much variety here and 50 brilliant punk rock albums.
Sometimes you burn out and fast, but these bands are absolute endurance legends...
10. Green Day
The most famous punk band of the past 30 years, Green Day turned snotty guitar music into stadium filling tunes and acted as inspiration for a generation of pop-punk bands.
For Green Day it all started with their breakout album Dookie in 1994. Three years after the release of their indie rager Kerplunk, the band broke through with incredible success and reignited a mainstream love for punk music. Through hits like Basket Case and Longview, Dookie not only remains a genre classic but an all-time musical great.
Following this was 1995's Insomniac, a misunderstood album that saw the band fight against everything that initially made them popular, going heavier and darker. Then came the transformative Nimrod (1997) which led to Warning (2000), two albums that documented the band's coming of age as they battled managing a burgeoning family life with the pressures of selling arenas.
Finally, four years after Warning came American Idiot (2004), the punk rock opera that nobody could have possibly expected and nobody has quite been able to top. The band broke every rule imparted on punk bands and wrote with grandiosity and incredible scope, just like how Dookie spearheaded a revolution, American Idiot ushered in the new wave of the genre.