10 Rock Guitarists That Are Impossible To Imitate
Heard Once...But Never Forgotten.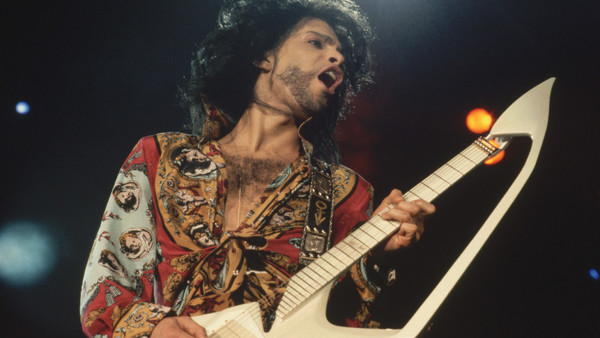 Any musician looking to make it in the industry is chasing after that one thing that makes them unique. Regardless of which instrument you excel in, the goal is to make sure that you make a sound that's all your own and can be identified within just a couple of notes. In some cases though, some artists manage to do it so well that they make their own lane.
Compared to the usual blues guitarists emerging in rock and roll, these people have a lot more in mind whenever they get behind the fretboard. Whereas other guitarists may have done the usual intense rock and roll riff, these artists decided to approach their instrument in a totally different way than their contemporaries. Some may have been throwbacks, others may have been bold new reinventions, but all of them held up as something out of this world.
While other acts like AC/DC may have been described as a simple yet effective version rock and roll, the skill and technical ingenuity of these artists are singular to them and will probably never be seen again for the foreseeable future. Though the future of rock remains unpredictable from one day to the next, these are the one of a kind players that you only get every generation or so.
10. Mark Knopfler - Dire Straits
Around the mid '70s, rock was starting to see a turn towards the more virtuoso style of playing. As musical marvels in the jazz fusion world started to change the game, the focus started to shift to how many notes you could play rather than what you actually did with them. Even as the tides were changing, Mark Knopfler turned into the coolest guitarist in the world by being the exact opposite of cool.
Aside from the standard pop rock material coming from albums like Brothers in Arms, Knopfler had an almost symbiotic relationship with his instrument, which made each of his licks break through the mix just as much as his vocals. Most of the character of Knopfler's playing comes from the fact that he rarely used a pick, which is a style that normally is only reserved for folk music or the classical side of the spectrum.
When you put that same mindset into a roaring amplifier, you get songs like the wah-soaked Money For Nothing as well as the legendary solo on Sultans of Swing, whose licks are lightning fast while staying as smooth as butter across the speakers. Though Knopfler has left his touch on fellow rock luminaries like Bob Dylan and Tina Turner over the years, there's no mistaking the laid back coolness of his playing on everything he touches.