10 Rock Stars That Hated Being Rock Stars
Not Ready For Prime Time.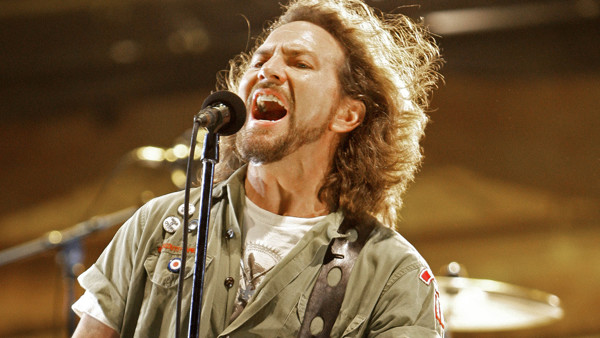 Not everyone who gets into the music industry is really looking to be famous. As much as it might seem fun to live a 24 hour party kind of lifestyle, that's just a fraction of the kind of BS that normally goes on when you're one of the biggest musicians in the world. Some people are ready for that kind of job though, and others hated it with a burning passion.
While it's easy for some people to lean into the more outrageous side of being a rock star, these were fairly introverted people by design and did everything they could to push themselves away from the limelight. That gets to be a problem when you're supposed to be one of the biggest stars in the world, leading to some of them turning to drugs and even checking out of the industry altogether just to get away from the constant rock and roll circus.
Does that mean that they are lesser musicians for it? No, not necessarily. A lot of these guys can still play their ass off when they want to...they just didn't want to be on the kind of stage that the world had provided for them. You have to remember that there's a difference between wanting to be famous and wanting to be successful, and these musicians are exactly where you should draw that line.
10. Rivers Cuomo - Weezer
For a kid like Rivers Cuomo, being a rock star seemed the greatest thing in the world. After just a few short years with Weezer, he finally got it too, talking about the same nerdy stuff that he loved as a kid and turning it into one of the greatest bands of the '90s. Just because you got everything you wanted doesn't mean that you're necessarily happy though.
When Rivers first got a taste for fame, he really was not a fan of the constant attention that came with it, being hounded left and right in the wake of the Blue Album. In an attempt to lay low, Rivers eventually decided to take some time off the road and enroll in Harvard University, as he tried to write songs for the band's follow up album. Once he put his emotions on display though, he ended up pulling back on his own fame even harder.
Though Pinkerton is called a classic today, hearing the critics and fans tear it to shreds back in the day felt like Rivers was watching his diary entries being burned right before his eyes. After a lengthy hiatus, Weezer has been trucking ever since, either radically changing their sound to what they think the fans want or just making their trademark power pop. We may have gotten the recognizable Weezer back, but the version of Rivers that had his heart on his sleeve may have gotten lost in the '90s.