10 Songs By The 1975 You've Been Sleeping On
I like it when you listen for you are so beautiful yet so ignorant.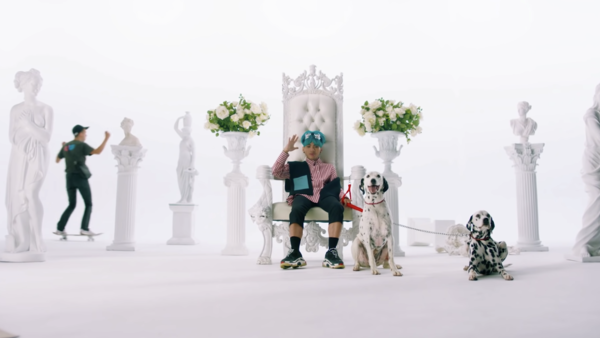 Back in 2002, most of the world was listening to a heady mixture of Eminem, Linkin Park, Oasis and the kind of Pop music that never seems to go away (we're looking at you Las Ketchup) and one collective formed ignoring pretty much all of it - The 1975.
Not that the group immediately became 'The 1975' as there were several name changes before frontman Matty Healy picked up a copy of 'On the Road' by Jack Kerouac but messr's Matty, Ross, Adam and George were destined for stardom from the very beginning.
Fast-forward to 2020 and the band are on the cusp of releasing their massively anticipated fourth studio album: Notes on a Conditional Form after nearly two decades of grinding their way to the top.
Of course, with every grind comes some anthemic ups such as the band's most commercially successful hits: The Sound, Chocolate, Give Yourself a Try and other massive tracks but there's also a lot of quieter, downplayed songs that only the most hardcore of fans keep on their repeat playlists.
Ladies and Gentlemen, The 1975... you've been sleeping on.
10. Menswear
An easily overlooked song, due to it's lengthy ambient intro, Menswear was track 14 on The 1975's debut, self-titled studio album and it is easily one of the most subtly complex tracks the band have ever produced.
Synth pop overtures feature prominently throughout and it was somewhat out of place on the first album when you consider that most of the singles were closer to conventional Britpop - Sex, Girls, Chocolate, Settle Down and Heart Out focus very heavily on the traditional jangling guitar of days gone by.
Telling the story of Matty attending a wedding whilst under the influence of something a bit stronger than Amaretto, Menswear meanders in a beautiful flow from ambience to a hefty bassline all whilst being led by Matty's tale of every wedding reception ever.
This is essential listening for anyone who never made it beyond the intro and even more essential for those who think it's all sweetness and light from The 1975.