10 Songs Proven To Make You Happy
Joy in Sound Form.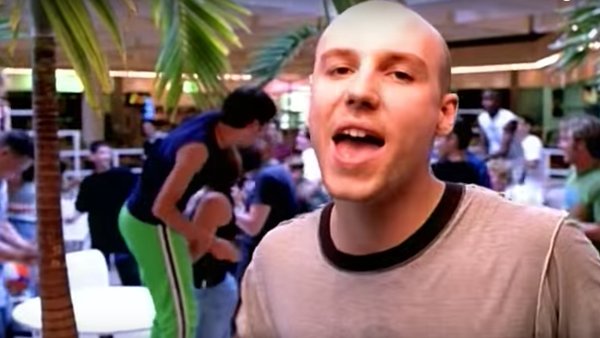 The music world has created a billion dollar industry out of playing with our emotions. For as catchy as a tune might be, oftentimes songs have to play to your vulnerable side to get you really invested in what they're saying. There might be a ton of songs coaxing off of sadness and woe, but music is supposed to make you feel good at the end of the day, no matter what your emo brain might be telling you.
Though almost every artist has been known to indulge in more somber affairs from time to time, what really picks a listener off their feet is a song that is one gigantic expression of joy. Regardless of how the song is played, performed, or presented, these songs have never failed to make us feel elated after listening to it.
Rather than the typical songs like "I Feel Good" by James Brown or "Happy" by Pharrell, these are the kinds of songs that can make you feel amazing without ever having to outright say it to your face. Whether it's about love, perseverance, or just the happiness of being alive, these are the kind of jams that we need to get through the tougher times. Have a listen and try not to crack a smile.
10. The Rock Show - Blink 182
For an entire generations of '00s kids, Blink-182's music is the encapsulation of childhood. No matter what song you throw on, any one of the band's cuts immediately triggers emotions of going back to middle school and not worrying about anything other than getting into trouble with your buddies. "The Rock Show" may be the purest expression of this care-free attitude, but the origins of it are a lot more frustrating than you might think.
As the band neared completion on their latest album, the record company told them that they didn't hear a single. Pissed at the big wigs, Mark Hoppus wrote "The Rock Show" to be one of the most generic songs he could possibly write, with lyrics revolving around a girl he met at a concert. Little did he know that this little parody of a pop rock song would come to bite him in the ass.
Over the years, "The Rock Show" has become one of the band's go-to songs, which continues to spark a frenzy in every single crowd that the band plays too. It might have had a frustrating birthing period, but "The Rock Show" has stuck around as the one song that can turn any hardened adult back into the snot-nosed punk they always were.