10 Songs That Prove Ringo Star's Solo Career Is Better Than You Think
Because fourth out of four isn't bad when the other three are Lennon, McCartney and Harrison.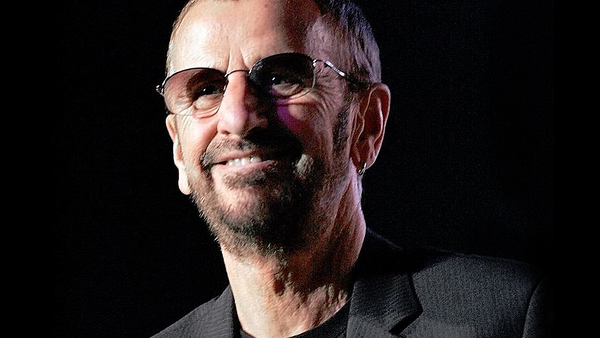 Ringo Starr recently found himself trending on Twitter after an old interview resurfaced with the former Beatle giving his backing to Brexit. Some might be inclined to think the ageing rock star should keep his nose out of politics and stick to what he's good at.
To which a slightly mean spirited reply might be, "Oh yeah? So what's that then?" After all, according to a notorious barb often misattributed to John Lennon, "Ringo wasn't even the best drummer in The Beatles." Nor could he hope to match his colleagues songwriting chops.
There's no classic Ringo album without which no record collection is complete, nor is his back catalogue littered with acknowledged classics like Imagine, Maybe I'm Amazed or My Sweet Lord.
But if you go back and listen to The Beatles, Ringo's distinctive drum parts are better than you might think and the same could be said of his post-Beatles output. It's hard to argue that much Starr has recorded is essential, in fact quite a lot of it is actively bad. That said, if you're willing to wade through guff like The No No Song-complete with cod Jamaican accent-then you'll find a fair few forgotten, overlooked and surprisingly diverse gems.
Even better, we've waded through the guff so you don't have to! Enjoy some gems on us.
10. Beaucoups Of Blues
In 1970 Ringo Starr travelled to Nashville to record a country and western album. The country influence was clear on his two Beatle songs, Don't Pass Me By and Octopus's Garden but with the help of guitarist Pete Drake he had the chance to craft an entire album of country originals that doubled as his love letter to the genre.
Drake brought together a group of experienced and talented country musicians who also wrote every song specially for the project.
The Nashville musicians' workmanlike, professional approach to recording impressed Starr. After increasingly protracted studio sessions for Beatles records he was amazed to record the entire album in just three days.
The result is a surprisingly authentic country and western record from the former Beatle. While the backing tracks are pure Americana, the Liverpool man's sincere, doleful vocals are a strangely perfect fit. It's a shame he didn't return to record more in a similar vein.
The album's title track is as good a pick as any but the whole album shares this song's charm.