10 Songs That Would've Fit Perfectly On The Next Beatles Album (Had They Not Split)
The Fabs Continue On.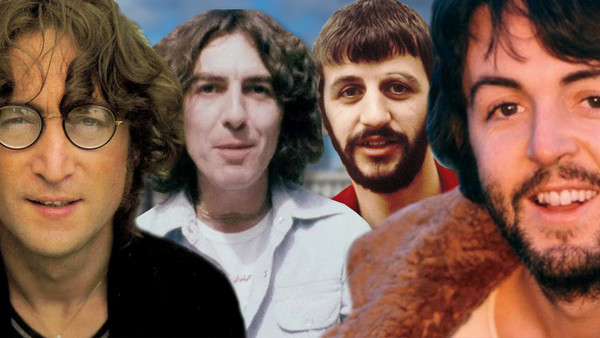 Te music world was utterly devastated at the start of the 70's when it was announced that the Beatles were splitting up. For many rock fans, this was the moment that the ideal 60's vision came crashing down and rock was brought back to reality. But what if it didn't work out that way...
In this parallel timeline, the band don't split and instead took a bit of a break away from each other to focus on their own creative endeavors, with John Lennon working more with Yoko Ono and George Harrison experimenting even more with Eastern music. After about 2 years, the Fabs decide to regroup and come together for a new album for their fans.
This imaginary album may be a bit scattered in places, but the solo material each member made after the split could make for epic musical moments if given the others members' signature touch. The songs may not gel in the same way the other Beatles classics would, but some of the group's solo creations give a good indicator of where the band could have gone had they not split up. Here are just a handful of classics that could have breathed new life into the greatest band in rock and roll.
10. It Don't Come Easy - Ringo Starr
At the start of the post-Beatles world, Ringo was actually pretty successful at nabbing a few chart hits in a relatively short amount of time. However, most of his output at the start of his solo career was composed primarily of covers rather than originals. So in the grand tradition of Beatles albums, this will be Ringo's only vocal showcase.
That's not to downplay Starr's presence on this track though. "It Don't Come Easy" marked a great start for the drummer, with a sharp vocal melody and a great attitude in the performance. This song may not have that much changing across its runtime, but it's definitely of a higher quality than Starr's other originals like "Don't Pass Me By." The fact that George Harrison even helped Ringo write the tune also gives it a few Fab points that are more than worth inclusion on the record.
In terms of how it will be showcased, this could be a good palette cleanser on the record amid the other great songs. With John and George both delving into more heavy subject matters on their material, Ringo is just the right person to put a good-natured twist on the Fabs' sound. This song is perfect for having just the right amount of finesse and unabashed fun, which, in essence, is what Ringo is all about.