10 Stars Of Rock & Metal With Famous Second Bands
Because for some rock stars, being in one legendary band just isn't enough!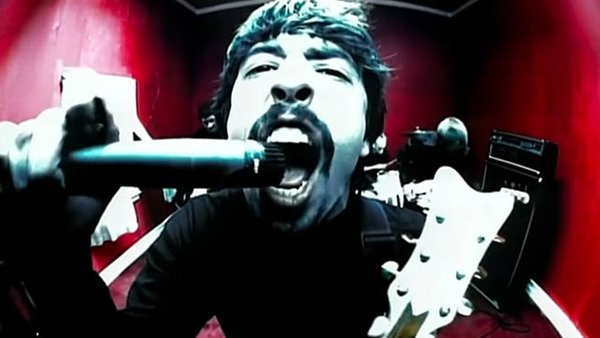 It can be quite rare for bands to retain the same line-up throughout their career, especially the legacy artists who have been plying their trade for a number of decades. Sometimes an untimely death may force a change in a band or artist's trajectory, but musicians will often fall out over time for many reasons. And adjustments in personnel may be forced due to musical differences, a lack of dedication from one party or conflicting behaviours on tour.
One of the first high profile changes in the world of rock came when Black Sabbath fired Ozzy Osbourne in 1979, replacing him with Rainbow's Ronnie James Dio, while Ozzy would of course go on to find success as a solo artist. And there are often occasions when a musician leaving a band can springboard their career, and they find greater fame and fortune with their second crack of the whip.
There have also been dozens of successful side projects and 'super-group' collaborations, that have seen many a musician find continued success on multiple levels. Here are some of the highest profile examples.
10. Max Cavalera
At just 15 years of age, Max Cavalera co-founded the Brazilian thrash metal band Sepultura with his brother Igor. Their early albums, Morbid Visions (1986) and Schizophrenia (1987), saw them rise to become the biggest heavy band in their home country. Their stock rose as they released their next albums, Beneath The Remains (1989) and Arise (1991), drawing comparisons with the likes of Slayer, and they soon found themselves a worldwide audience.
Next, Sepultura released the ground breaking Chaos AD (1993), which started to veer away from their thrash sound into a tribal/groove-orientated direction. As singer and rhythm guitarist, Max was the face and the heartbeat of the band, and when they released their massive follow up, Roots (1996), Sepultura seemingly had the world at their feet. But around this time, the rest of the band were beginning to become alienated from Max, who at this point had also married their manager Gloria.
After a bust up on tour, Max was told that the rest of the band wanted to seek new management. Feeling betrayed, he walked away from Sepultura, giving up the name of the band he had formed, and created Soulfly. Sepultura found a new singer, and in 1998 went head to head with the release of their new album and Soulfly's self-titled debut. Max came out on top, with Soulfly selling considerably more copies. And in a highly prolific second career, he's gone on to create a further eleven albums to date.