10 Things You Should Know About The Guns N' Roses Reunion
Will Coachella be paradise city, or trouble in the jungle?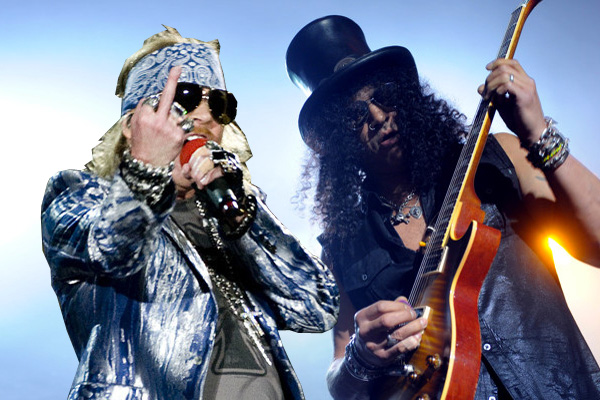 After years of feuding, it looks as if the "old" Guns N' Roses is back. Sort of. Even though they never really left... kind of. Look, they have a reunion coming up... partially, anyway. Confused yet? Pretty much every music fan not living under a particularly remote rock or the dark side of the moon for the past few decades knows the story of Guns N' Roses. The huge debut, the excesses, the controversies, the membership changes and the eventual, complete implosion of the classic-era line-up. Steven Adler, Izzy Stradlin, Gilby Clarke (Stradlin's original replacement), Slash, Duff McKagan - by the early 90s, they were dropping like flies. Come the late 90s, only singer Axl Rose and keyboardist Dizzy Reed remained, alongside a new group of musicians including The Replacements bassist Tommy Stinson. While the most recent formation been the bands most stable in decades, running from 2009 onward, in 2015, it was announced that guitarists Ron Thal, DJ Ashba, and then Tommy Stinson (after nearly two decades) were no longer with the band - and that classic-era guitarist and bassist Slash and Duff McKagan were rejoining the fold. It's being billed as a reunion, but take it with a grain of salt. Will it last? What can you expect? Well, here's what we know so far...