10 Worst Music Collaborations Of All Time
Music's Dreaded Combinations.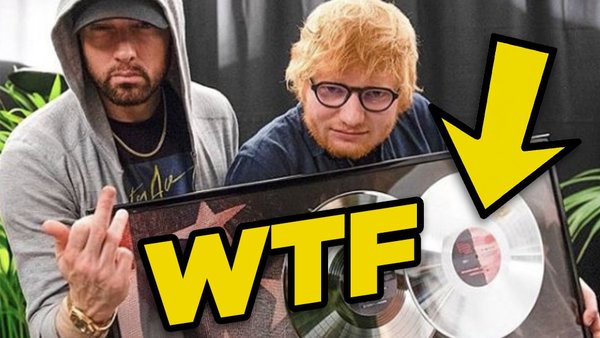 For most musicians, it's always healthy to try to venture outside of your comfort zone. Whether it be a new musical direction or just wanting to fit in with the new scene that's rising to the surface, plenty of acts have had the help of some of their musician colleagues to make some amazing tunes together. However, you also end up getting plenty of misfires from time to time.
Regardless of genre, these are prime examples of collaborations that just don't fit from the first time you hear them. Despite everything looking good on paper, there are many ways that these songs can fall through the cracks. Even if it looks ideal, sometimes the scheduling might not work out, or these two artists might not have the best chemistry working in the same environment. At the same time, you also have some of the most mismatched artists put in the same room that make you question how it was even conceived in the first place.
For this list, we're taking a look at the awkward, weird, and "what the hell?" collaborations that have let down many music fans over the years. These may be big names, but I wouldn't hold my breath for anything of quality just yet.
10. Kanye West/Lil Wayne
There's no disputing the massive success that Kanye West has achieved over the years. Ever since the amazing success of the College Dropout, West has been putting out tons of quality material across nearly every project he has made. On the other hand, that doesn't mean that everything he touches automatically turns to gold.
When working on his commercial rap opus Graduation, Ye pulled out all the stops and ended up featuring Lil Wayne on the track Barry Bonds. Though something like this makes sense on paper, Weezy does not bring nearly the right amount of charisma he should, with most of his bars sounding like nothing more than just B-tier flexes at best. West doesn't necessarily do much to help matters either, given that most of his bars and written chorus talking about moving on to bigger things...which is ironically what you end up wanting to do when hearing this song.
While Ye and Weezy managed to sound at least a bit better for the Auto-tuned See You In My Nightmares on 808s and Heartbreak, this was one hell of a thud to start any potential collaborative relationship with. Though there are some humungous musical highlights to be found on Graduation, this is one of the few songs that have aged a lot worse than you remember.