12 Best Female Rock Singers Of All Time
Rock's greatest songbirds...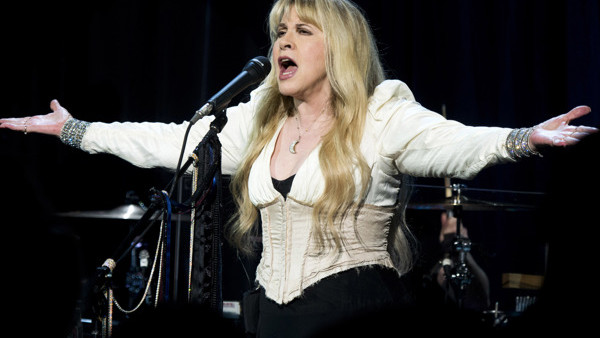 There's used to be an unspoken rule that rock was a genre catering towards males. Out of all the major rock stars to come out of rock's golden period during the 60's and 70's, you could very rarely find one that wasn't fronted by a man. Even though the boys may have gotten all the adulation, there were some women demonstrating their own unique brand of kickass.
A lot of people tend to think the more delicate nature of the female voice doesn't suit rock's typical instruments, but that hasn't stopped these ladies from absolutely slaying the rest of the competition.
While some have used their softer voice to delightful effect, there are other female fronted acts that have blown the audience away with just how powerful their shout is.
The delivery might not be as typical as what you'd found out of someone like Whitney Houston or Dolly Parton, but these women have earned their spot up there with the all time greats through the sheer force of their vocals.
Oftentimes holding a guitar in one hand and a mic in the other, these singers have shattered the idea of rock being a man's form of music.
Long may their siren songs echo through the halls of rock and roll.
12. Debbie Harry - Blondie
As the 70's unfolded, the punk movement was slowly turning over a new leaf to become new-wave. In sharp contrast to the raw unfiltered aggression of bands like the Ramones, these bands were mining sounds that were a lot more nervy than the typical pop music blaring across the airwaves. Right in the thick of it all was Blondie, with a frontwoman who exuded as much glitz as she did attitude.
Throughout the band's prime, Debbie Harry remained the driving force behind Blondie, which her sultry voice providing the backdrop to their tales of the eccentric lifestyle of 20 somethings in the thick of New York. While Harry's range was not as dynamic as someone like Aretha Franklin, the way she could switch up her styles gave her an advantage against her more raucous peers in the punk scene.
While songs like "Heart of Glass" would have the graceful prettiness you'd expect out of your pop princesses, other songs like "Call Me" and "One Way Or Another" showed Harry bringing the sass back into her delivery to keep the listener on the edge of their seat. Some singers may have done it better, but no one epitomized both elegance and raw aggression as well as Debbie Harry.