5 Bands Who Improved After Replacing Their Singer (And 5 Who Didn't)
Which of these classic groups benefitted from a change at the front of the stage?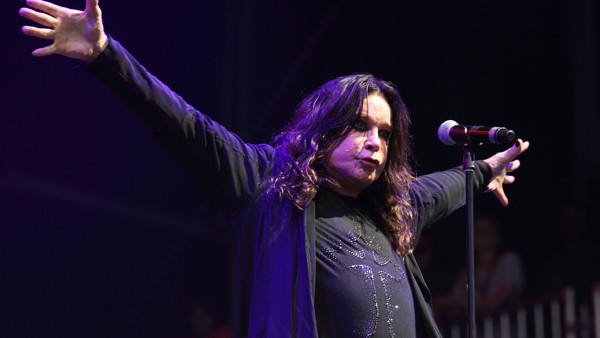 It's a source of inter-band drama as old as music itself; the lead singer is the person the public most associates with the musical band. When someone mentions The Doors, Ray Manzarek's name isn't likely to come to mind before Jim Morrison's.
While established acts have often carried on with new bassists or drummers, switching out the face of the band is often the kiss of death. Fans will often give a band a pass if they replace their vocalist due to death or health issues. When it's only a matter of money, personality clashes or ego, fans expect to be rewarded for their loyalty. Bringing in a singer who can't fill their predecessor's leather pants only sets the fans up for disappointment and sets the band up for poor ticket sales.
On the other hand, some bands reach their greatest success after making a change in vocalists. The new blood brings new zeal and energy to some acts. In choosing replacements, some bands made good calls, thriving in their new era. Others... to quote the knight from Indiana Jones... chose poorly.
10. Became Worse - The Cars
The Cars were a Boston-based band that emerged from the New Wave scene of the late 1970s. When MTV and synth-pop took off in the early 1980s, The Cars became more of a household name. The Cars' classic line-up remained from the band's formation in 1976 until 1988. During that twelve-year span, the band produced four top 10 hits and won MTV's "Video of the Year" in 1984 for their hit single You Might Think.
The real creative force of The Cars was driven (pun intended) by the long-time collaboration of bassist Benjamin Orr and guitarist Ric Ocasek. The two men shared lead vocal duties-something many fans didn't realize based on how similar both voices sounded. Orr and Ocasek were also the primary songwriters. Despite the creative partnership, much of the public saw Ric Ocasek and the Cars as being one in the same.
A growing divide between Ocasek and the others led to the band dissolving in 1988. The surviving members of the band reunited as The New Cars, with classic rocker Todd Rundgren on vocals and guitar. Rundren is no slouch, but with the Cars he was also no Ric Ocasek. The New Cars performed until 2009 (without Orr, who died in 2000). The Cars enjoyed one last album with Ocasek before he too died in 2019.