5 Best Metal Albums Of May 2018
From stunning debutants to returning veterans, May's metal had it all!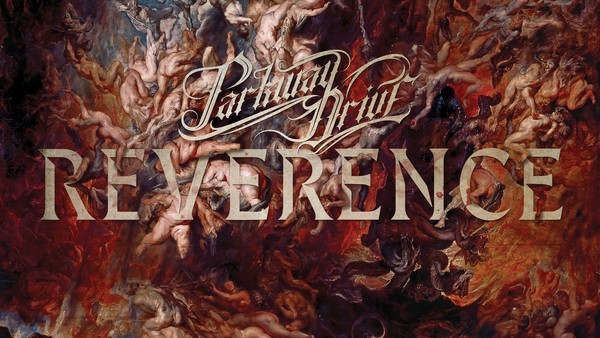 The modern metal scene is doubtlessly a saturated one, packed to the brim with new material to bombard its followers on a continuous basis. There's so much fantastic heavy music out there to be discovered, but with all of it constantly battling for a mere moment of your undivided attention, it can be hard to know where exactly to point your hungry, hungry ears. Who, out of this titanic surge of aural extremity, is truly deserving of your precious time?
To assist your weary navigation of the infinite sea that is heavy metal in the internet age, we at WhatCulture are commencing a new series: "Top 5 Metal Albums of the Month".
It does exactly what it says on the tin, with the noble aspiration of – every four weeks without fail – blessing as many people as possible with the dulcet tones of manic new heaviness. From underground darlings to arena-filling titans, no stone shall ever be left unturned!
May has mercifully let this new recurring feature kick-start in the best possible way, as it heralded must-listen successes from hungry youngsters and cagey veterans alike, all from a mammoth plethora of subgenres.
Let's not waste time, and proceed to eagerly dive in head-first.
5. Jonathan Davis – Black Labyrinth
Whether you're a fan of Korn or not, it's impossible to deny their uniqueness. Not only did the quintet singlehandedly invent the nu metal subgenre on their 1994 debut album, but their swagger and imagery are just as iconic as their influential tunes. After all, for 25 years, they've been fronted by Jonathan Davis: a pioneer of a vocalist standing in a kilt and wielding bagpipes behind a H.R. Giger-designed microphone stand.
In 2018, however, the lauded frontman became eclectic in a different regard, fusing genres from metal to synthwave to industrial to world music on his long-awaited solo album, Black Labyrinth.
The entire affair was looking adventurous from the very get-go, as January's lead single "What It Is" offered fans a first taste and took the form of a piano-driven alternative metal ballad. But that was just the tip of the iceberg: nobody would have been able to predict the sheer aural lunacy of the sitar- and bongo-infused "Basic Needs", the ominous dissonance of "Gender" and the primal guitar riffing of "Walk on By".
Black Labyrinth is akin to a journey through Wonderland, becoming more and more brilliantly twisted as you explore deeper and deeper.