5 Greatest Bounceback Albums
They get knocked down, but they get up again!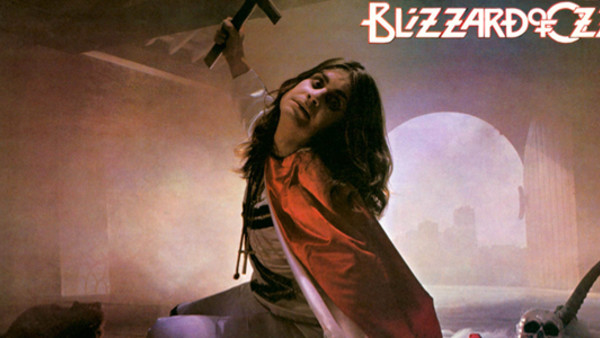 No musician is perfect. Even though we tend to poke fun at those less-talented, even the greatest performers can royally screw up. Those albums or that time period where an artist goes through a rough patch is one of the harder things for fans to endure.
The silver lining in all of this is the bounce-back. That moment when artists found a way to pick themselves back up and come through with amazing work amidst the turmoil surrounding them. It's about perseverance and correction, but above all it is about beating the odds.
At a time when most people would feel down and out, these artists stepped up to the plate with everything they had and delivered truly stunning works of musical ingenuity. In an industry that can be a nightmare to weather, these acts proved that their music was pretty much indestructible.
5. Def Leppard - Hysteria
When Def Leppard began work on Hysteria, they were on top of the world. They had a smash hit under their belts with 1983's Pyromania which was followed up with an incredible tour cycle through America. Then they got the bill...
Once the group started writing new material, they were informed that the next record had to go Platinum a few times over just so they could pay off their tour expenses. As if the financial turmoil wasn't enough, drummer Rick Allen was involved in a terrible car crash midway through the record's production, losing his arm in the process.
However, Def Lep was undaunted. They hunkered down and began to write songs that could please both the metalheads and the 80's pop aficionados. With the help of producer Mutt Lange, the band pushed themselves to their wit's end in order to craft these hair-metal classics.
The record was well worth the wait. After a quiet few weeks, Hysteria ascended into the pop stratosphere with hits like "Love Bites," "Animal," and "Pour Some Sugar on Me." Even with their backs against the wall, Def Leppard went from being one of the best bands in hair-metal to one of the biggest bands on the planet.
Tim Coffman
I'm just a junkie for all things media. Whether it's music, movies, TV, or just other reviews, I absolutely adore this stuff. But music was my first love, and I love having the opportunity to share it with you good people.
See more from Tim