6 Kanye West Albums That Got Delayed (And Why)
Frank Ocean eat your heart out.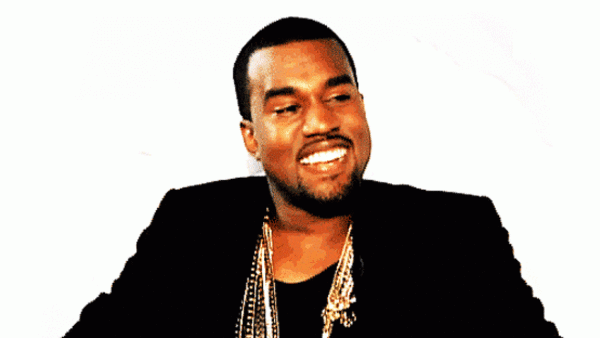 The new Kanye West album, Jesus is King was supposed to come out on the 27th of September. It did not.
An album delay is not a new feeling for most Kanye fans. The somewhat eccentric rapper has a habit for attempting to achieve his status of perfection with every album, seconds before it's supposed to be released.
Kanye has amassed a level and depth of delayed projects, that puts those like Frank Ocean to shame. These perfectionist habits, however, have been backed up by the body of work that he has created. Because of this, Kanye has more leeway and freedom than any other artist, to pick and choose whether to release his music or not.
The only album's to have not been delayed are 808s and Heartbreak, My Beautiful Dark Twisted Fantasy, Yeezus and Ye. Even then, his most recent album Ye was still getting remastered and mixed after the release date listening party.
A new release date for Jesus is King is slated for 25th of October, but there's evidence to suggest that Ye has previous and you maybe shouldn't pin too much on the idea of him delivering it on time then either...
6. The College Dropout: 193 Days
Kanye had just come off the critically acclaimed Jay Z album The Blueprint, with much of the praise directed to his soulful sample production. Yet, Kanye found it challenging to gain internal support for his project.
In fairness to Kanye West, this album was troubled with many problems from the start. His decision to go from producer to rapper was an incredibly unorthodox move in the early 2000s. And because of this, he struggled to convince label heads that he was capable of rapping with the best.
On top of that, he got into a car accident in 2002 that resulted in his broken jaw, endangering his rap career before it had really kicked off.
Instead of letting his chance go to waste, it inspired the song 'Through the Wire', in which he turned 'tragedy into triumph' by rapping with his jaw wired shut. The song got released on his Get Well Soon mixtape, which was a significant step towards a debut album.
He also had various commitments to other artists from 2001-2004 that no doubt slowed the process down, producing for the likes of Talib Kweli, T.I. and Lil' Kim.
The album was effectively a hassle to make, as Kanye said himself on the song 'Spaceship', 'doing 5 beats a day for 3 summers'. This lyric has creditable levity when you consider it took five years to make, with recording beginning in 1999. No other Kanye album would take this long to make.
Kanye missed the release of August 2003, and October 2003, and January 2004, till it finally came out on the 10th of February 2004. The reason for all of the delays was cited as his perfectionist habits on display.