7 Most Essential Turquoise Jeep Tracks
6. Taste You Like Yogurt - Whatchyamacallit ft. Flula Borg & Flynt Flossy
A collaboration with noted German rapper and vlogger Flula Borg was one of the many reasons that 2013 was a banner year for Turquoise Jeep.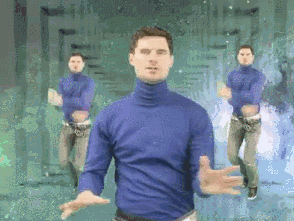 The high-concept sci-fi video for
Taste You Like Yogurt
sees Whatchya making advances on a presumably alien woman whilst Flula looks on from a space station in orbit, and is as visually vivid as the song is musically. Even though he rarely takes centre stage as much as he does in this track, Whatchyamacallit has proven time and again to be capable of delivering the goods whether he's on an up-tempo track like this, something slower, or even out-and-out rapping as he displayed on one of the Jeep's freestyle videos on YouTube.
Choice Rhyme:
"Love (Or nipple rings)/Passion (Nipple rings)/Desire (Nipple rings)/Desire (Nipple rings)