Arctic Monkeys: 10 Essential B-Sides Every Fan Must Hear
One of British rock's brightest lights, they just keep on giving even outside their initial track-listing.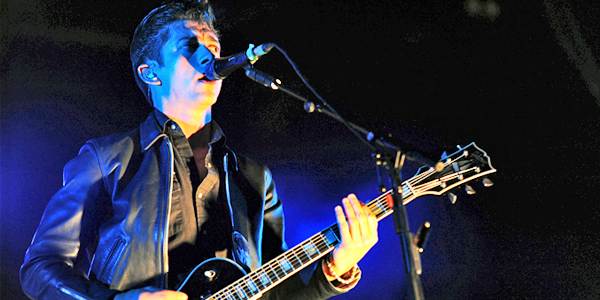 What a journey those pesky Monkeys have embarked on in the last twelve years. Their standing has skyrocketed from being touted as Sheffield's finest to the official Biggest Band in Britain. And they deserve their accolades, too, having reached such a pinnacle of attention and craft via honest methods: persistent touring, evolving (if not quite revolutionising) their sound, and delivering some of the smartest and sharpest songwriting in the history of British pop music. Alex Turner himself has gradually escalated to become a modern icon, with his name presumably recognised in every household in the country by now. Yet although this star at the band's centre might be more engrossing than ever with his Brit Awards speeches, libidinous lyricism and (possibly unintended) fashion statements, Arctic Monkeys work because they flex their muscles as a group. Their sound is unified and taut: the product of four individuals working with skilful interplay, having developed a bond which is refreshing to acknowledge, and thrilling to witness in a live capacity. Best of all, the Monkeys' brilliance and consistency has been impossible to contain within the parameters of mere albums, and some of the quartet's strongest work can only be found when listeners are prepared to dig a little deeper. As such, here are ten of the group's best B-sides, cherry-picked (teddy picked?) from across the band's career thus far; presented in chronological order for anyone wishing to trace the band's evolution from Sheffield sweethearts to the world-conquering gang they are now. For simplicity's sake, this list is restricted to B-sides only, and does not encompass live covers, EP cuts, and one-off singles such as 'Leave Before the Lights Come On', 'Da Frame 2R', and the contents of the 'Who the F*ck Are Arctic Monkeys?' EP. However, for eager fans in search of further listening, each pick in this list features a recommendation of another hidden Monkeys gem. Spotify at the ready!