Arctic Monkeys: 10 Underrated B-Sides (That Deserved To Be Album Tracks)
Too Much To Ask?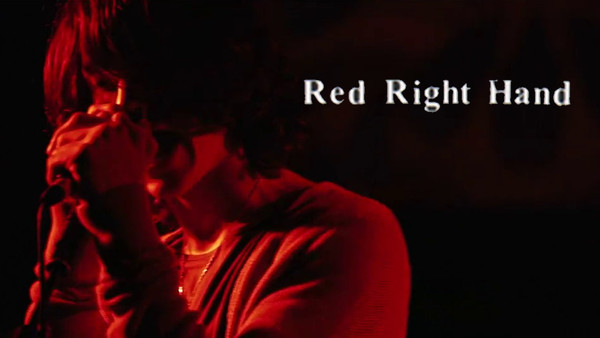 Sheffield legends Arctic Monkeys have had their share of number one albums, but, like a fair few other British bands *ahem* Oasis *ahem*, some of their track list choices have been ...questionable at best.
Compared to some of their B-Sides, a number of inclusions seems downright bizarre (Mad Sounds made AM but Stop the World didn't? Right). Luckily for us, Arctic Monkeys' vast library of unused material is all available on Spotify for our indie indulgence, but we think some of their songs deserved a better fate than being confined to the dusty corners of a single.
From stripped-back ballads to experiments in hard rock(!), here the ten best Arctic Monkeys B-Sides that really should have made it onto an album
10. Bigger Boys And Stolen Sweethearts (I Bet You Look Good On The Dancefloor, 2005)
Arctic Monkey's debut album Whatever People Say I Am, That's What I'm Not is chockablock with odes to teenage romance and childhood scraps set in naughty noughties Sheffield, and is still heralded as the band's best outing to date. So we know we'll get crucified if we say that it can get a little repetitive at times, as some songs are overshadowed by similar tracks that do what they do, only better.
The record doesn't have much room to breath, its blitz of indie punk only easing up for the low-key melancholy 'Riot Van' and classic ode to love gone wrong Mardy Bum.
Bigger Boys And Stolen Sweethearts would have been a perfect change of pace at the record's midpoint, providing a mid-tempo stripped-back meditation on schoolboy lust.
"There's always somebody taller / With more of a wit" Turner croons, lamenting losing the girl he fancies to someone who would "probably kick your head in." Seemingly foreseeing contemporary conversations about toxic masculinity, Turner takes on the role of someone who "wasn't sad to see her go", before confessing '"I'm only pretending, you know" in a bittersweet ending that reveals the singer wanted more than just what the girl does "in her school stuff" with the boy she picked instead.
Stolen Sweethearts drenches in teen nostalgia the band would go on to perfect in Fluorescent Adolescent while still channelling the relatable storytelling wit that made their first record such a success. It should have made the cut, boys.