Coldplay: The Best Song On Each Studio Album
Celebrating the best of what Coldplay has to offer.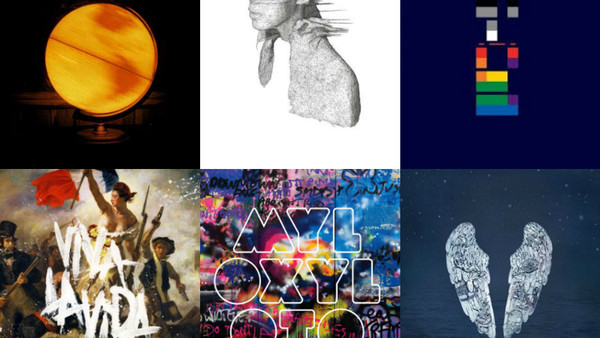 Coldplay released their first studio album all the way back in the year 2000. They took off almost immediately and have been wildly popular ever since.
The group has countless loyal fans all over the world that love them deeply, but they are not without their share of haters. Regardless of one's personal feelings towards the band, it's clear Coldplay has had a significant impact on the music industry over the last twenty-odd years.
Together, they've produced nine studio albums so far; some are better than others, but all have something special and unique to offer. Coldplay hasn't been afraid to test out new sounds and atmospheres over the years, either. A portion of those ventures fell flat, but there are many that connected with fans at a deep level.
This list, however, will focus on the best of the best:
The greatest individual song from each studio album they've released.
These are the songs that define Coldplay and display their distinct style and sound, as well as show how they've grown as artists. When looking at what the group has achieved with these nine songs, it's not hard to see why they've been near the top of the industry for so long.
9. Yellow - Parachutes
As one of the early songs that put Coldplay on the map, Yellow helped solidify what people would recognize as Coldplay's distinctive sound.
The track heavily features a guitar riff crafted and performed by lead guitarist, Jonny Buckland, and the song's heartfelt and passionate lyrics are beautifully delivered by the group's frontman, Chris Martin.
In addition to those elements, Will Champion's drumming provides a consistent energy all throughout the track. The backing vocals give Yellow the extra lift it needed to feel complete, bringing everything together to form a unique sound that is instantly recognizable. The final mix conjures up powerful emotions for those who hear the song.
What's so incredible about Yellow is that all these years later it still manages to captivate listeners and pull them into the moment. The track has a tremendous ability to transport people into a different headspace and affect their emotions. It paints a beautiful picture of love and admiration, inviting fans to think about someone they care about as they listen.
Yellow somehow manages to feel fresh after more than two decades, and remains one of the greatest post-Britpop songs ever recorded.