Eminem: 10 Best Songs You've Never Heard
It seems Eminem didn't completely clean out his closet.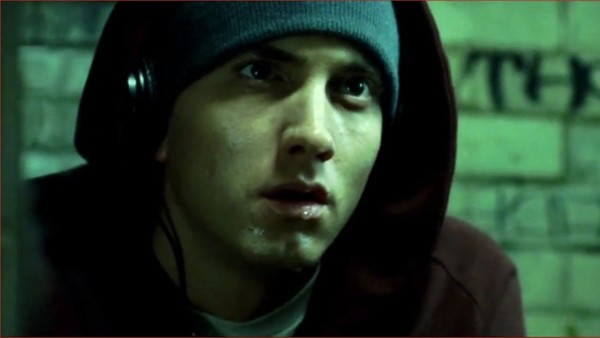 In the extensive library of artists from bygone eras such as Prince, Michael Jackson and another artist whose music was once owned by the King of Pop himself (Eminem), these artists' endeavours can sometimes become buried beneath their better works or even unexpectedly overshadowed.
However, these songs are sometimes simply overshadowed by depravity, insanity or by a record executive foreseeing a calamity. This is the reality of some of the tracks we're going to cover - if not uncover - in our recommendations for the unheard, unrecognised and understated of Eminem's lesser known recordings.
Some were released, bequeathed from his archives, while some remain hidden or never performed live. In the collection of Marshall Mathers' sumptuous selection, provocation, emancipation and even a few mentions of radicalisation are contained in some tracks that are humourous, and others distinct in innovation, which, in essence, is Eminem completely in summation.
Between his inception, reception and inevitable regression, if you haven't heard at least one of these ten, then you should be thankful that you get to experience Eminem's influential originality once again.
10. Bully
While not the most unknown of Eminem's more obscure pieces - hence its placement here at '#10 - Bully is a track that certainly doesn't receive its due diligence, predominantly due to its timely nature.
For those unversed in the intricacies of the landscape of the rap game during the early to mid-2000s, it looked a little like this:
Nas and Jay-Z made a few abrasive, emasculating shots at one another. Rap had become a lucrative, mainstream industry in and of itself with acts like Outkast, Ludacris, Twista, Fat Joe rising from the underground, and Eminem, Dr. Dre and 50 Cent had become embroiled in an undying feud; one directly against Ja Rule and Murder Inc. - the label releasing Mr. Rule's records - which took centre stage for a lot of these years, with a lot of headlines being made regarding it.
This was a track viscerally aimed at the aforementioned and proved that Em's provocative nature wasn't limited to simple ridicule, but could be attuned to declare warfare in a direct, incredulous way.
Once the beef started getting out of hand and blood became shed, Eminem would create Like Toy Soldiers in protest. Which may be a contributing factor of this lyrically finnicky symphony being somewhat forgotten, when, in fact, Em's almost nursery rhyme-esque rhyme scheme is unique as much as it is vintage Marshall Mathers; allowing the song to stand on its own merit and ingenuity even now.