Every Papa Roach Album Ranked From Worst To Best
The former nu metal figureheads have been kicking up a storm for nearly 30 years now.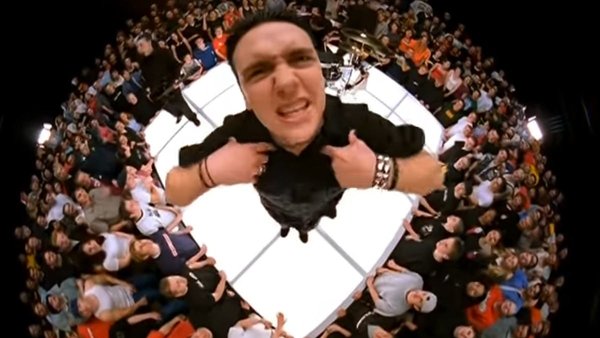 The world was a much simpler place back in 2000. In the days before Facebook, smartphones and the inescapable presence of the internet, the simple lives we led back then already feel so long ago. Society isn't the only thing that has evolved since the introduction of the 21st century though, as music has morphed into a plethora of wide, diverse and captivating sounds over the past couple of decades, too.
Although the turn of the millennium will be remembered for many events spanning across all society, politics and culture, the nu metal explosion was surely a key moment for the latter. Bands such as Linkin Park, Korn, Slipknot, Saliva, Powerman 5000, Dry Kill Logic, Limp Bizkit, Spike 1000 and Coal Chamber defined the scene, but where are most of these names now? Nu metal dominated rock for three or four years, then vanished into oblivion along with most of the acts who defined it. Yet, a few survived.
One such group of survivors were California's Papa Roach, who emerged from the scene as an enduring talent, and one of a mere handful who are still going strong today. Alongside previously mentioned names like Slipknot and Korn, Papa Roach managed to evolve and change with the times, to avoid being swept away by them.
Here, we will look back at their journey through the years, ranking each of their records from worst to best.
12. Old Friends From Young Years
A mere handful of physical copies remain of this obscure and overlooked record, by the then no-name self-recording rap rock band, Papa Roach. Despite forming in the deceptively early year of 1993, Papa Roach didn't get round to releasing their first full length studio album until 1997, titled 'Old Friends From Young Years'.
The album was released via the band's own label, Onion Hardcore, and hardly made a splash against the surface of the American rock scene. In truth, 'Old Friends From Young Years' was a rough cut DIY release which did little to showcase the stardom Papa Roach would achieve in the decades to come. Yet, odd sparks of quality arise here and there, giving you a sense of the untapped potential which existed within the band.
Due to its self-release status and low sales, original CD copies of this album are like gold dust. The few 'Old Friends From Young Years' CD's available usually fetch prices upwards of £75 ($86), with some collectors willing to pay much more. On top of this, the majority of the songs which feature aren't available on YouTube, while the entire album is absent from Spotify.