Every Pearl Jam Album Opening Song Ranked From Worst To Best
The last survivors of '90s grunge have some great album openers.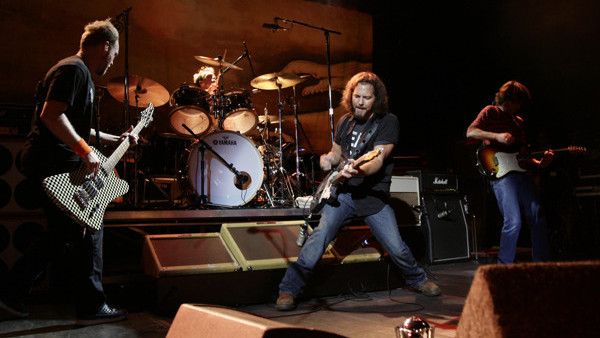 Guitarist Stone Gossard and bassist Jeff Ament began playing in rock bands in the Seattle area in the mid-1980s, with them both ending up in the group Mother Love Bone. That project was short lived, as its singer Andrew Wood died tragically young in the months leading up to the release of their first album.
Determined not to let this get them down, Gossard and Ament began looking for a new band and, with the help of drummer Dave Krusen, guitarist Mike McCready, and singer Eddie Vedder, they formed the first version of Pearl Jam.
In the years since, Pearl Jam have risen the ranks of the musical world, earning a much-deserved Rock and Roll Hall of Fame induction in 2017. They are the last surviving vestiges of the heyday of grunge and have consistently changed with the times to maximum effect.
There have been 11 Pearl Jam albums at the time of writing and, wouldn't you know it, each one has an opening track. The purpose of this list is to find out which opening track is the best and which ones you shouldn't worry too much about skipping over.
11. Last Exit - Vitalogy
By the time their third album Vitalogy had come around in 1994, Pearl Jam were an established part of the American music scene, marking their second consecutive US number one record with this release.
Vitalogy was their first big departure from the grunge with which they had made their name, as the group incorporated a range of styles and structures into their output. Although, you wouldn't be able to tell this from the first song, the highly-punky Last Exit.
This track, which is about how quickly a life can be wiped out, doesn't do anything wrong; it's under three minutes long, keeping things sharp, and it gets across its morose subject matter with heavy, powerful sounds. Unfortunately, in the grand scheme of things, it isn't all that interesting, barely distinguishable from any other punk-inspired '90s rocker of a similar nature.
It feels a bit wrong to put a song that's actually not bad at the bottom of this list, but that's just what happens when you talk about the very best.