Every Queen Album Opening Song Ranked From Worst To Best
One of the biggest bands to ever live have some great openers, but which one wears the crown?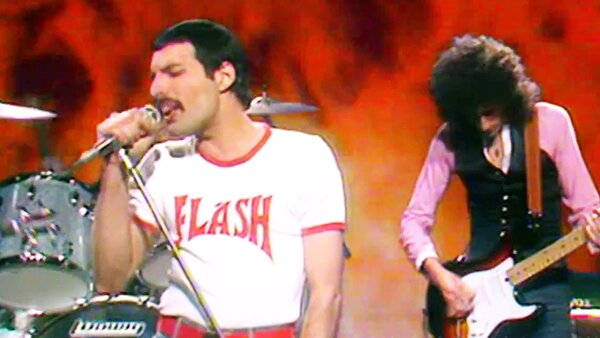 In 1970, art student Farrokh Bulsara joined a small London band named Smile as their lead singer. Bulsara, who also went by Freddie, would eventually change his surname to Mercury, and suggested that the group change their name too.
The rest is history.
Over the next 20 years or so, Queen went from prog rockers to arena-fillers to disco-infused pop stars to undeniable legends, with the remaining members still playing to sold-out crowds to this very day.
Across their career as a recording act, the band released 15 official studio albums, each one a classic in their own way. As with all albums, these fabulous 15 all have opening songs and, on the whole, they're all pretty good.
None of them can really be classed as "bad", it's just the case that some are a little underwhelming. As for the others, well, they're among some of Queen's greatest ever.
But which of these opening songs is the very best of the best? This was a tough one to rank, but take that as an excuse to indulge yourself in some of the finest rock music ever committed to record.
15. Procession - Queen II
Thankfully, the near-impossible task of choosing a bottom-placed Queen song is made much easier by the fact that their second album opens with a 72-second instrumental.
Queen II from March 1974 kicks off with Procession, a short funeral march composed and performed by Lord of the Badgers, Brian May. It showcases May's signature overlapping guitar sound, with the only other instrumentalist present being Roger Taylor on the bass drum before leading into the song Father to Son.
There isn't a great deal to say about Procession; it's not bad in the traditional sense, it's just a bit pointless. Opening albums with instrumentals is a tried and tested technique that doesn't always hurt the record, but they do single out the specific tracks as lesser than.
Thankfully, this is the only time Queen would pull this stunt.