Finish The Lyric: Red Hot Chili Peppers
How well do you know the lyrics of this legendary rock band?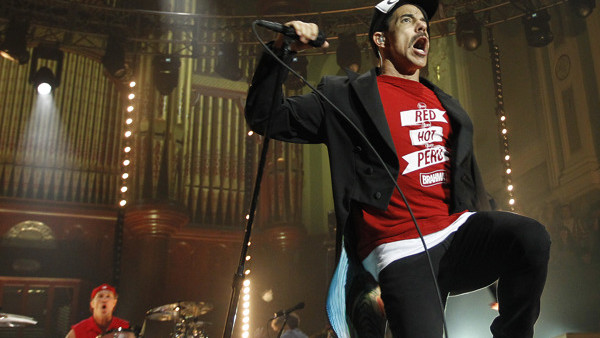 Since their formation in 1983, the Red Hot Chili Peppers have seasoned our ears with some of the best music to come from a rock band in history. Across 11 studio albums, the American group have produced some of the most listened to songs in the rock genre of all time, from "Can't Stop" to "Californication" to "Under The Bridge".
Throughout their 37 years together, the band, originating from Los Angeles, have racked up quite the list of accolades and accomplishments. With over 80 million records sold worldwide, they are one of the best-selling bands of all time. Earning their title as one of the most successful band in the history of alternative rock, the foursome have achieved the most number-one singles (13), most cumulative weeks at number one (86) and most top-ten songs (25) on the Billboard Alternative Songs Chart. With six Grammy Awards and a place in the Rock and Roll Hall of Fame, the Red Hot Chili Peppers have firmly established themselves as one of the greatest bands in music.
With such an illustrious and lengthy career at the top of the rock pyramid, how hard is it to remember the band's lyrics?
1. "Choose Not A...