Katy Perry: 10 Things We've Learnt From The Queen Of Pop
Aside from the fact she did once kiss a girl, and can firmly attest to liking it.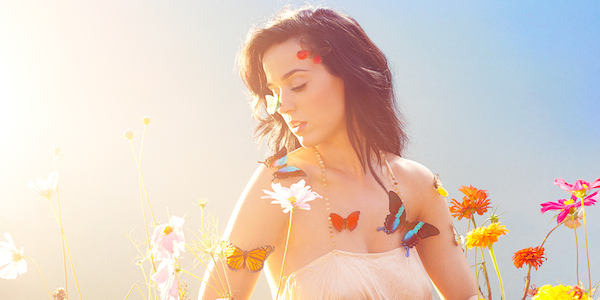 In 2008, a certain Katy Perry kissed a girl and she wasn€™t the only one who liked it. 6 years and 3 multi-platinum selling albums later we still can€™t get enough of the Californian songstress. She has Roared her way to the top of the charts and smashed countless records along the way, even becoming the first female solo artist to achieve five number one selling singles from one album. Perry has also branched out into numerous business ventures beyond her singing career. She has stared in her own documentary film, appeared as the voice of Smurfette in The Smurfs and has even developed her own perfumes ranges Purr, Meow! and Killer Queen. As the current Queen of Pop, Katy Perry presides over a huge kingdom of loyal fans all of whom look to her as a beacon of inspiration. This platform makes Perry an immensely influential figure and this is not a responsibility that she has taken lightly. Perry has used her global platform to promote a positive message of unconditional love and self confidence. Themes such as these feature heavily in her song writing, but Perry also leads by example and grants her fans complete access to her life in the hopes that they can learn important lessons from her experiences. Here we have a run down of ten inspiring messages that Katy Perry has taught us throughout her career.