Ranking Every Paramore Album From Worst To Best
Which Paramore album is the best and which didn't age so well?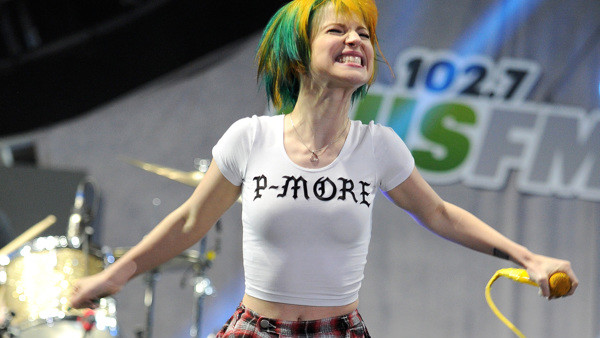 Formed in 2004 and hailing from Franklin, Tennessee, USA, Paramore has been a part of the Punk-Rock scene, transcending the genre for almost 20 years. The band has been through many ups and downs, including many different line-up changes, but their current line-up of Hayley Williams, Taylor York, and Zac Farro might just be the best the band has been in years.
Former members Josh Farro, Jeremy Davis, Jason Bynum, John Hembree, and Hunter Lamb all contributed to the sound of the band. Farro and Davis have had a lasting impact on the band's sound and vision to this day and contributed the most during their time in the group.
With almost 20 years and five albums to their name, we at WhatCulture have decided it's about time to rank every single one of their albums, from worst to best. From 'All We Know Is Falling' to 'After Laughter' and everything in between, join us as we delve into the back catalogue of one of the best bands to come out of the 'Emo Scene', a band that has outgrown this title and become one of the best and biggest groups of the mid-2000s.
5. RIOT
RIOT! is the album that put this band on the map, but it isn't the best and honestly hasn't aged as well as other Paramore albums, or even records from the same time period. Despite this, that doesn't mean this is a bad album, with great singles and some hidden gems littered throughout this record.
'Misery Business' was the lead single for the band's sophomore effort and what a huge hit it was. This song blew up everywhere, making Paramore one of the biggest Pop-Punk-Rock bands on the planet and catapulting its frontwoman, Hayley Williams, into the limelight. The follow-up was the slower but equally as good single 'Hallelujah', while 'Crushcrushcrush' is one of the best tracks on this record, being one of the rocky ones on the album. It might not be as catchy as 'Misery Business' but lyrically and musically it is far superior. While 'That's What You Get' is a fun little bob that is still popular to this day.
The best tracks that should have been on the album but were instead included as bonus tracks are 'Lovesick Melody' and 'Decoy', while the cover of 'My Hero' by Foo Fighters is a track you need to seek out. 'Let The Flames Begin' and 'When It Rains' are fan favorites, while 'Fences' feels like a very special moment on the album, embracing a more theatrical style musically with its lyrics feeling like one of the most mature and well thought out by the group so far.