Slipknot: 10 Hidden Song Details You Totally Missed
The coolest Easter Eggs and trivia from Corey Taylor and the gang.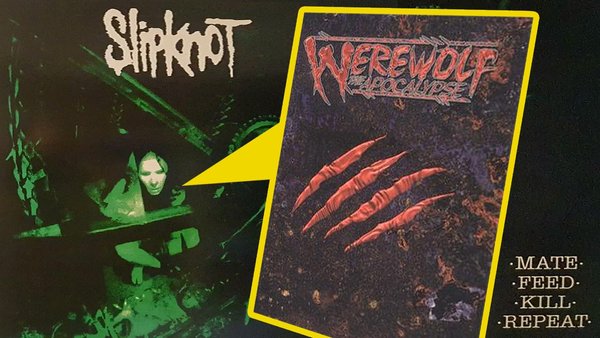 Slipknot's rise to the top of heavy metal started more than 25 years ago. For context, this is longer than the combined careers of Nirvana, The Smiths, Operation Ivy, and The Beatles.
Although most would argue that they don't have a "bad" studio album to their name, 2019's We Are Not Your Kind was noted by many critics to be a return to the very best of Slipknot, possibly not seen since 2004's Vol. 3: (The Subliminal Verses).
Given their career, number of members, as well as levels of output, there is a considerable amount of interesting trivia and facts about The Nine, often focusing on masks, line-up changes, and some of the more outrageous things that have happened at their live shows.
Due to a unique focus on aesthetics and a legendary approach to performance, it is easy to overlook some of the tidbits that emerge from the songs themselves.
From bizarre recording practices that can be heard in the final product to obscure samples, and even using another band's lyrics, these are some little details that even the most dedicated Maggots might have missed.
10. Iowa - Corey Taylor's Creative Process
Many artists have disclosed unusual recording practices to ensure a certain feel for a song or album. For example, Muse's Matt Bellamy notes that the recording of Plug In Baby was done under the influence of some suspect mushrooms from a nearby field, whereas The Beatles weren't happy with one orchestral section of a song, until the hired musicians did a take dressed in party hats and clown noses.
The vocals on the title track from the band's second album Iowa were singled out by critics as a masterclass in conveying feeling through an adept singer emotionally attached to the lyrics. Corey Taylor would explain he channeled the dark lyrical themes by laying down his vocals naked, whilst cutting himself.
Former drummer Joey Jordison would later remark that he was "scared" of Taylor during this session, and found it difficult to be around. This is indicative of an extreme approach to conveying the darkness behind their song and lyric writing in the final product, which the band would continue throughout their career.