The Beatles: 10 Perfect Non-Single Tracks
How were these tracks not released as singles?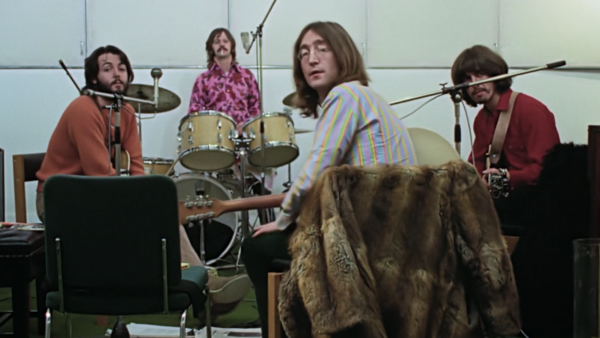 If you still haven't gotten the memo, the Beatles were simply the greatest band of all time. Their arrival on the world stage resulted in a seismic shift in the zeitgeist. In just 10 short years they changed the face of music, leaving a blueprint for rock and roll, for every other band to follow.
When it comes to a band with such a wealth of truly sublime music, it feels like an injustice to single out just 10 perfect non-single tracks. The Beatles back catalogue reads like the longest greatest-hits compilation in existence. You'd be hard pressed to find a track you don't like.

Trying to explain why these tracks are so brilliant almost feels like a wasted effort, in many cases, it really is just obvious. They are the songs that shaped and continue to shape popular music. You've got classic rock 'n' roll, blues, proto-punk, proto-metal, and of course, psychedelic rock. You name it, the Beatles did it.
If you've ever been unsure as to whether or not the Beatles were the greatest band to ever grace the planet, then this list will put your doubts to rest.

10. Drive My Car: Rubber Soul (1965)
In 1965 the Beatles were going through a transitional period. They started to phase out the signature suits, and the once finely crafted mop-tops were becoming more shaggy. Most importantly, their music was maturing into something far more sophisticated than your average '60s pop-rock.
The Beatles' fifth studio album marked a change in their approach to making records. The focus moved away from recording hit singles, to constructing fully formed albums with a fluid structure and consistent quality. This approach had a marked effect on other artists who soon followed suit, seeing the album format as an opportunity for artistic expression.
Rubber Soul was the turning point. Previous Beatles albums can be viewed as the endeavours of a pop group, with Rubber Soul (and everything that followed) the Beatles became highly skilled studio artists.
Credited as a Lennon-McCartney composition, the opening number "Drive My Car" recounts a female, soon-to-be superstar, offering a young man the chance to be her chauffeur. Of course, the whole offer was a thinly veiled euphemism for sex. It was the sound of the Beatles shifting gear.