24 Most Delightful Moments Of Ian McKellen And Patrick Stewart's Bromance
Warning - this article will make you cry happy tears.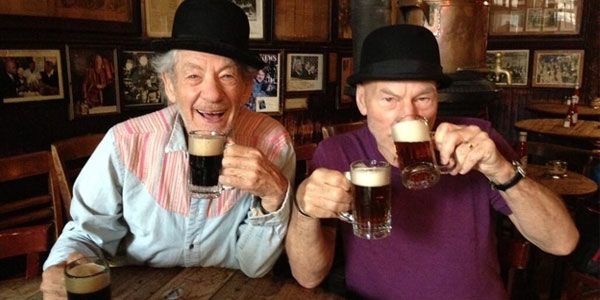 Is this not the greatest friendship in the world? Sir Ian McKellen and Sir Patrick Stewart have made it positively crystal clear that their bond is unbreakable: documenting their trips in New York whilst performing on Broadway, displaying the ultimate affection by holding hands wherever they may be and even visiting Santa Clause together. Add the matching bowler hats they sport on their travels, plus the fact they call themselves "The Boys", and it's almost too much awesome for the heart to bear. It's Magneto and Professor X, man! Asked how their friendship came to be on a Yahoo interview; Sir Patrick explained how it's both their differences and similarities that bring them together: opposite educational backgrounds and sexual orientations; but both passionate about Shakespeare. He added: "We are mutant superheroes...is that enough?" It's impossible not to gush with endearment at the delightful photos these two chaps have shared with the Internet; proving it's never too late to make a best friend forever. Try getting through the rest of this article without smiling.
24. When They Went For A Jog Together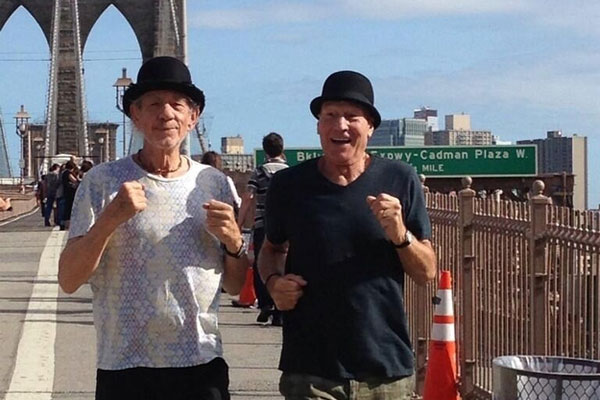 You might be cool, but you'll never be McKellen and Stewart jogging in bowler hats cool.
23. When Sir Ian Cooked Risotto For Sir Patrick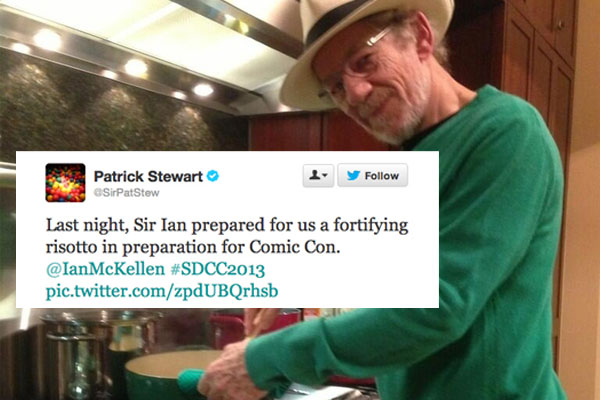 Is that not the look of love? Perfect dinner dates, right there.
22. When They Held Hands At Coney Island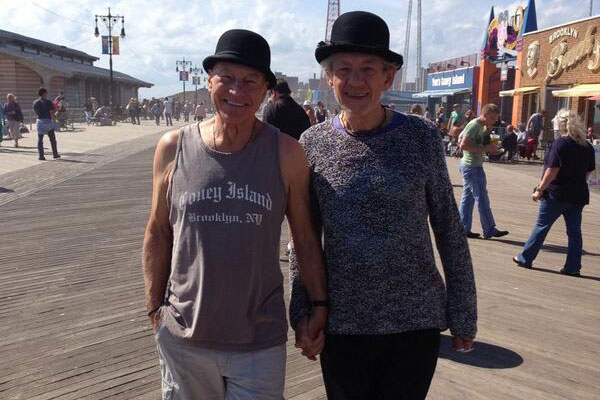 Both men being brilliant advocates for a number of causes; the two uploaded this photo to Twitter and auctioned the Coney souvenir shirt to benefit the charity
City Harvest
.
21. When They Were Incredibly Chuffed About This Picture Of The Duchess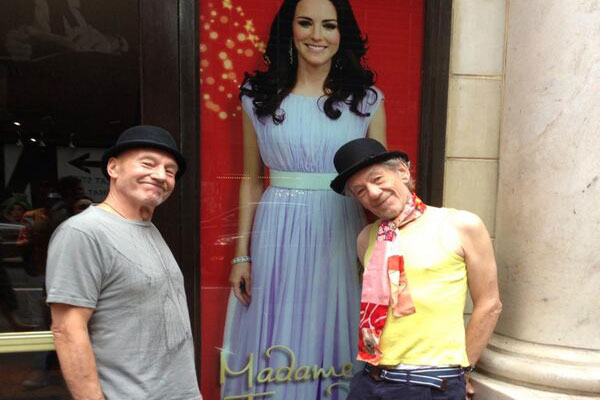 Look at those faces!
20. When They Looked Absolutely Smashing In Football Shirts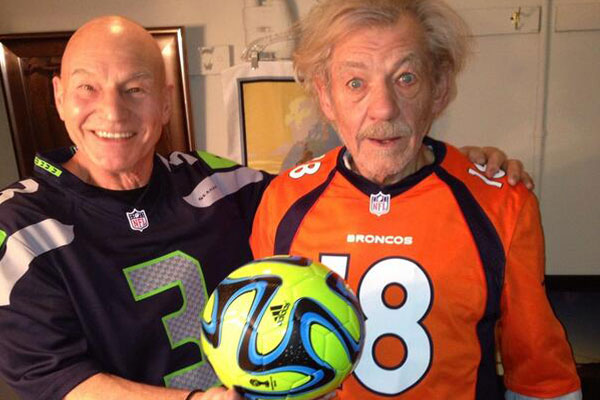 Something tells us Sir Ian wasn't expecting the photo.