24 Most Delightful Moments Of Ian McKellen And Patrick Stewart's Bromance
19. When They Showed Us You Can Have Fun In A Pile Of Rubbish...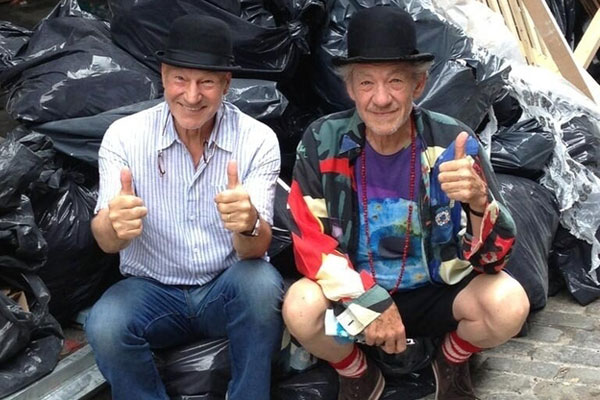 ...so long as you're with your best friend.
18. When They Took A Christmas Tree Selfie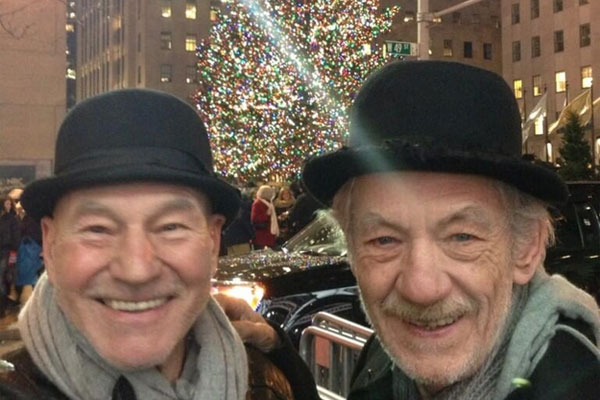 If this isn't the most heartwarming photo in existence, we don't know what is.
17. And Then Met Santa Himself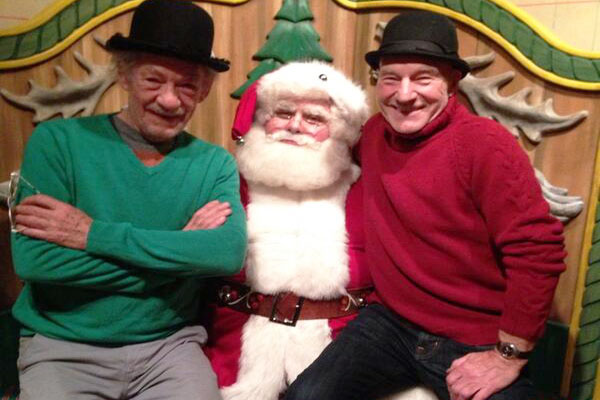 Whoever got the job as Mr Clause that year was one lucky dude. Sir Ian McKellen and Sir Patrick Stewart sitting on your knee - best Christmas EVER.
16. When They Went To An NBA Basketball Game Together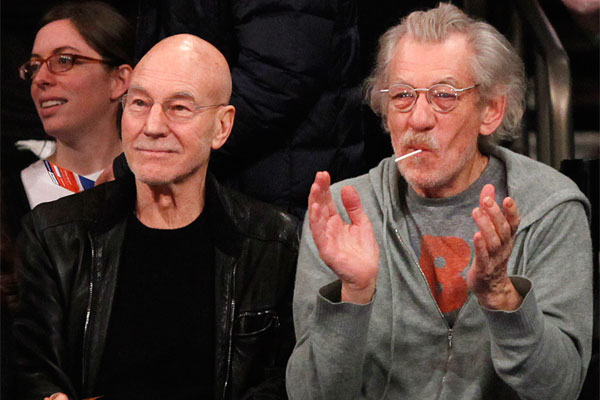 The pair went to a Dallas Mavericks Vs New York Knicks game together in February 2014. Sir Ian even looks majestic with a Chupa Chup in his gob.
15. And The Time They Played Their Own Ball Game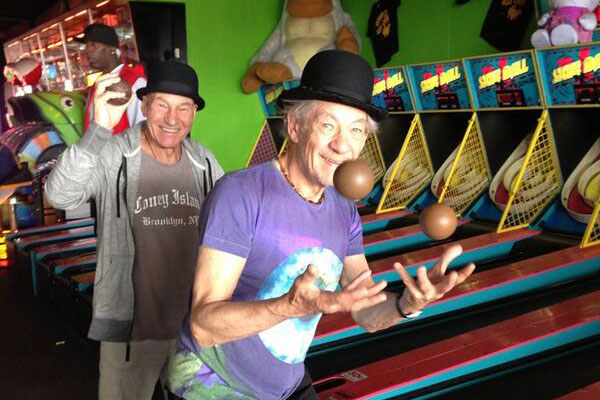 Skeeball! A day out with these fun-loving thespians and we would die VERY happily.