45 Easter Eggs You Might Have Missed On The Making Of Harry Potter Tour
42. The Murals On The Walls
In the Great Hall, lookout for some of the murals on the walls. Many Harry Potter fans will have failed to notice these, even in the films.
Also, check out the figures on the walls, they are of the animal that represents each house.
41. Edible Mice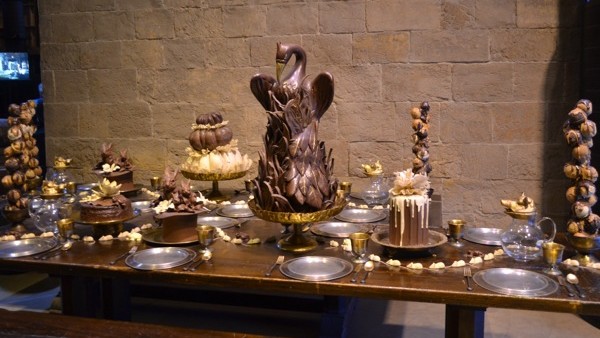 When you see the chocolate table, it's hard not to stop staring at the delicious looking profiteroles, but don't forget to look out for the little mice scurrying across the table.
Can you spot what the rabbits are coming out of? A hat!