Stephen King's 10 Best Non-Horror Tales
9. The Colorado Kid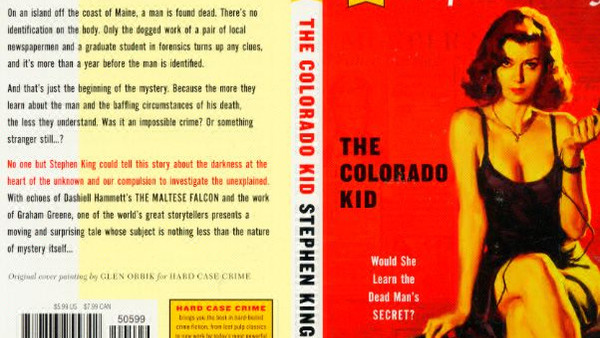 The Colorado Kid marked Stephen King's first trip into hardboiled crime territory. Writing for Hard Case Crime, a publisher dealing exclusively in the genre, King really branched out with this short novel, which centered around the mystery of an unidentified body found along the coast of Maine. When the investigation goes nowhere, a local grad student and newspaper reporter work to crack the case.
The book was a complete departure from previous King work. Published in 2005, it was a late career curve ball that few saw coming - and proved that he had a knack for storytelling that transcended genre. It would also open the door for him to publish a second novel for Hard Case Crime, Joyland.
While The Colorado Kid will never be in the discussion as King's "Best" work, or even in the top five, it was good enough to warrant more, and was also picked up as a television adaptation, becoming the Syfy series Haven.