WhatCulture Christmas Gift Guide 2019: 122 Essential Gifts
Film & TV
112. Harry Potter Christmas In The Wizarding World Advent Calendar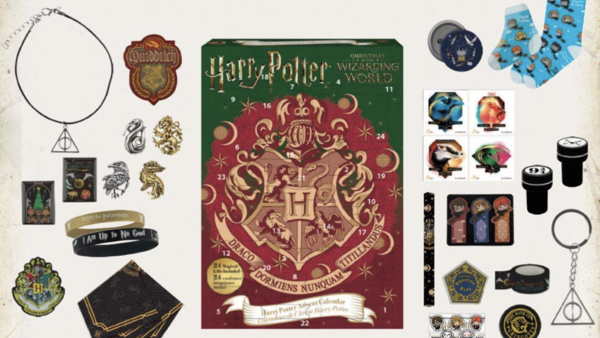 Starting festively and continuing the Harry Potter festive theme, this officially licensed calendar includes 24 gifts with exclusive products (Magic socks, pencil, badge pin, crests, bracelet, phone stickers, roll tape, sticky notes, kid stamps, charm with chain, magnets, bandana, keychain, pins, eraser, sharpener, tattoos). Definitely one for the Potter fans.
111. The Italian Job - 50th Anniversary Deluxe Edition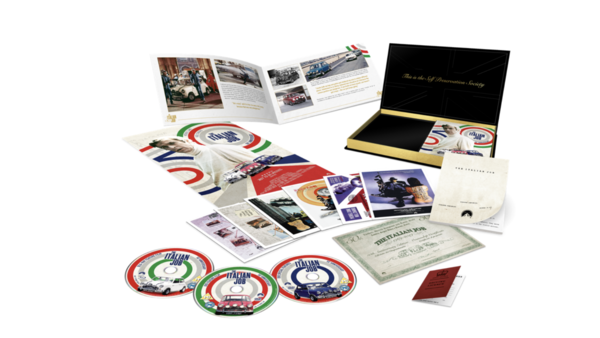 This is the Self-Preservation Society! Celebrate 50 years of iconic cult classic The Italian Job 50th Anniversary Limited Edition box set. The quintessential British caper film of the 1960s, The Italian Job is a flashy, fast romp that chases a team of career criminals throughout one of the biggest international gold heists in history. Michael Caine is Charlie Croker, a stylish robber and skirt-chaser just out of British prison.
Presented in a deluxe black and gold rigid gift box, this product includes the film on both DVD and Blu-ray, exclusive landscape collector's booklet, individually-numbered collector's certificate, complete script, customisable replica 1960s driving licence, 50th Anniversary A3 poster and 6 art cards with vintage and international film poster art.
110. Merchoid Christmas Jumpers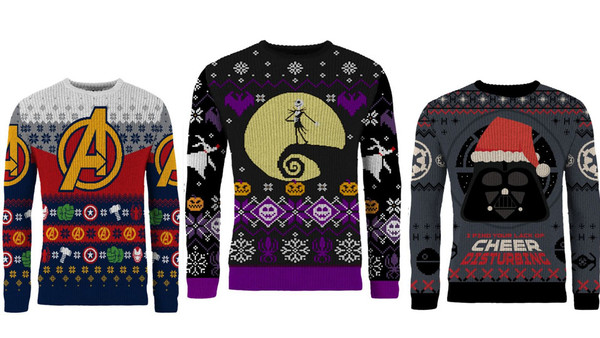 What would Christmas be without a festive jumper celebrating the holidays but also showing your love for whatever geeky fandom you belong to. Merchoid provide you with numerous options from Disney to Marvel, DC and Warhammer, Rick and Morty and many, many more.
109. John Wick Chapter 3: Parabellum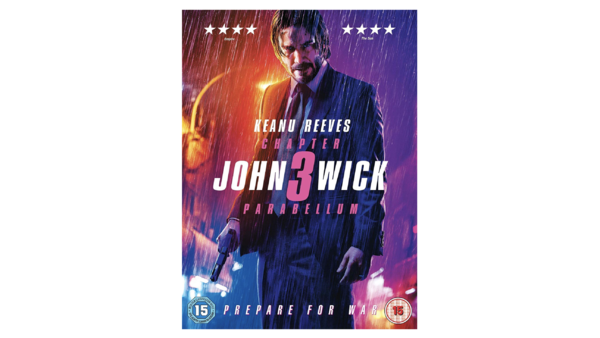 In this third instalment of the adrenaline-fuelled action franchise, super-assassin John Wick (Keanu Reeves) returns with a $14 million price tag on his head and an army of bounty-hunting killers on his trail. After killing a member of the shadowy international assassin's guild, the High Table, John Wick is excommunicado, but the world's most ruthless hit men and women await his every turn.
108. Game Of Thrones Final Season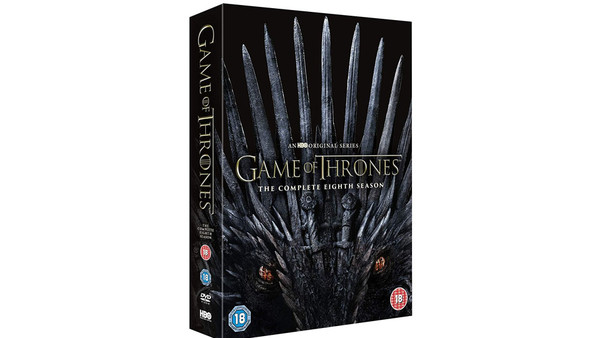 It all ended here. Pick up the final season of the Emmy® Award-winning hit HBO drama series Game of Thrones as the stories of the Starks, the Targaryens and the Lannisters came crashing to its end. It might have been divisive, but it's still an essential for fans.
107. Star Wars Stormtrooper Whisky Decanter, Glass & Cheeseboard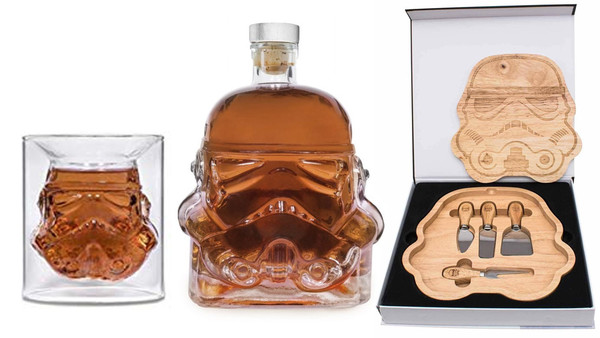 This Christmas, turn your home into a shrine to Star Wars, with some officially licensed Stormtrooper home items, including a drinks decanter, whisky glass and cheeseboard and utensils set.
Pick yours up from Menkind.
106. QT8: The First Eight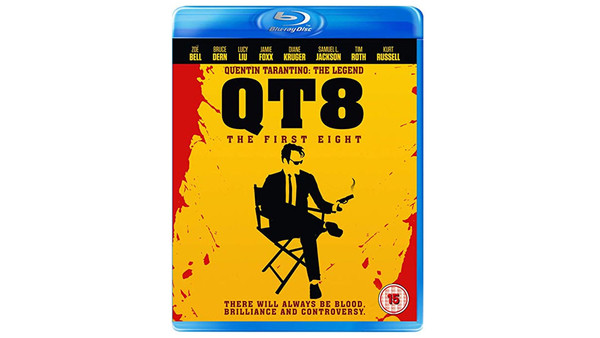 This fascinating new film focuses on the thrilling journey of Quentin Tarantino's first eight movies providing an insider look at the celebrated filmmaker's work through interviews with his actors and industry experts with newly animated recreations of key events.
Featuring interviews with his contemporaries, former cast members and industry professionals, including Samuel L. Jackson, Jamie Foxx, Kurt Russell, Christoph Waltz, Jennifer Jason Lee, Lucy Liu, Diane Kruger, Zoe Bell and more. QT8: The First Eight sheds new light on the life and legacy of Quentin Tarantino and gives viewers unprecedented access to his vision throughout his career.
105. Fast & Furious Presents: Hobbs & Shaw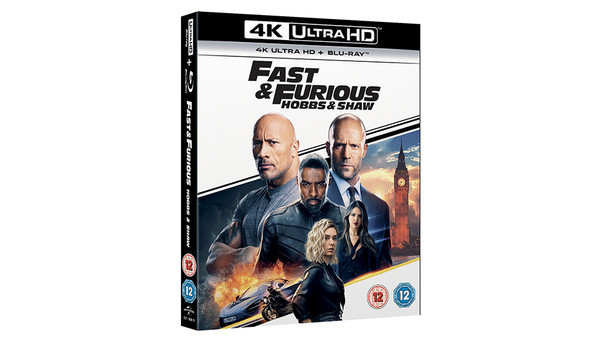 The team-up every Fast & Furious fan wanted, as the two baddest characters take on cyber-genetically enhanced anarchist Brixton (Idris Elba) as he looks to take down the world with a bio-weapon. It's bonkers, brilliant action.
104. Fighting With My Family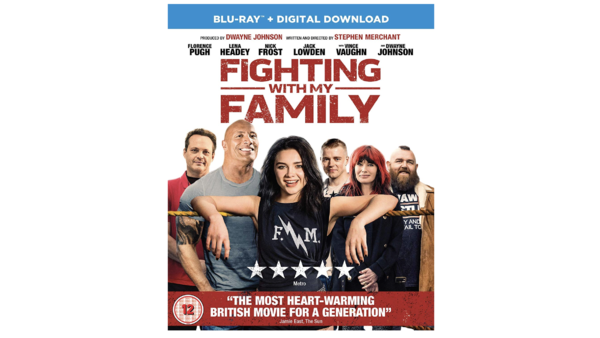 Based on the true story of WWE star Paige's rise to the biggest wrestling promotion in the world, Fighting With My Family follows reformed gangster Ricky, wife Julia, daughter Paige and son Zak as they make a living wrestling together in tiny venues.
When Paige and Zak get the opportunity to try out for WWE, the family grabs a once-in-a-lifetime chance to turn their wildest dreams into a dazzling future. However, brother and sister quickly discover that to become superstars, both their talent and their relationship will be put to the test.
103. The Grinch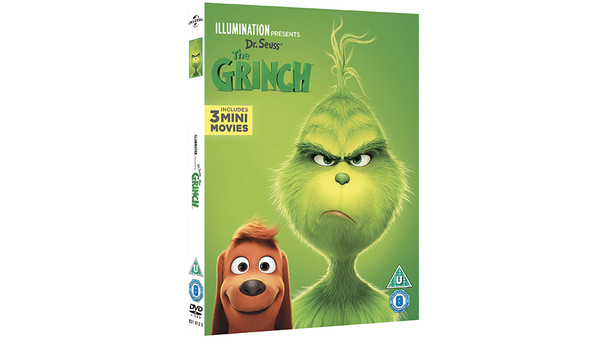 For their eighth fully animated feature, Illumination and Universal Pictures present The Grinch, based on Dr. Seuss' beloved holiday classic. The Grinch tells the story of a cynical grump who goes on a mission to steal Christmas, only to have his heart changed by a young girl's generous holiday spirit. Academy Award® nominee Benedict Cumberbatch lends his voice to the infamous Grinch.
102. Hellboy 4K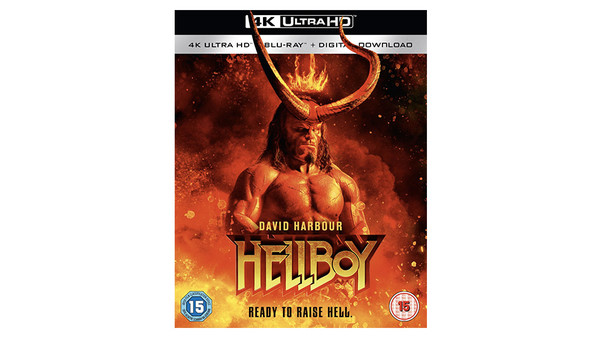 Hellboy is back, and he's on fire. From the pages of Mike Mignola's seminal work, this action-packed story sees the legendary half-demon superhero (David Harbour, "Stranger Things") called to the English countryside to battle a trio of rampaging giants. There he discovers The Blood Queen, Nimue (Milla Jovovich, Resident Evil series), a resurrected ancient sorceress thirsting to avenge a past betrayal. Suddenly caught in a clash between the supernatural and the human, Hellboy is now hell-bent on stopping Nimue without triggering the end of the world.
101. Horrible Histories: The Movie - Rotten Romans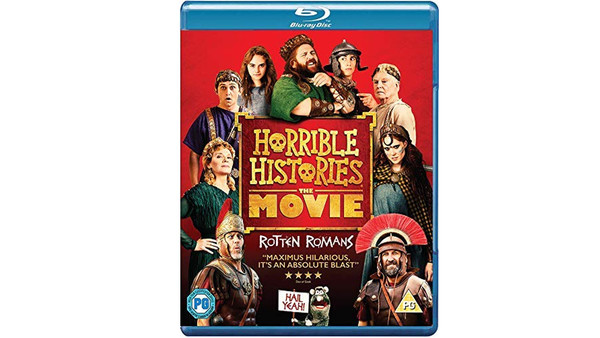 Based on global publisher Scholastic's beloved best-selling and award-winning children's historical comedy book series Horrible Histories by Terry Deary. Rising stars Sebastian Croft and Emilia Jones feature alongside an all-star cast including Nick Frost, Craig Roberts, Kim Cattrall, Kate Nash, Rupert Graves, Alex Macqueen and Sir Derek Jacobi, who reprises his iconic role as Claudius.
100. IT: Raining Blood Pennywise Liquid Reactive Umbrella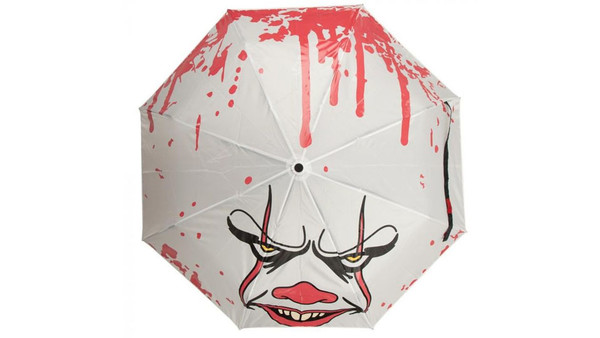 Prepare for the next sinister Derry rainstorm with this genius colour changing umbrella that shows dripping blood when activated by water. Not one for your grandparents.
99. 3 From Hell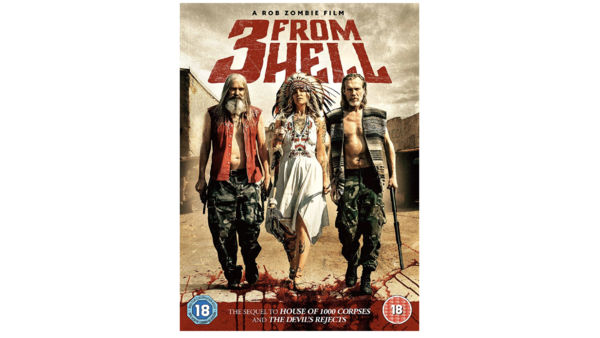 First there was House of 1000 Corpses. Then there was The Devil's Rejects. Now, from writer/director Rob Zombie, comes the next blood-soaked chapter in the most violent crime saga in history... 3 From Hell.
98. Rocketman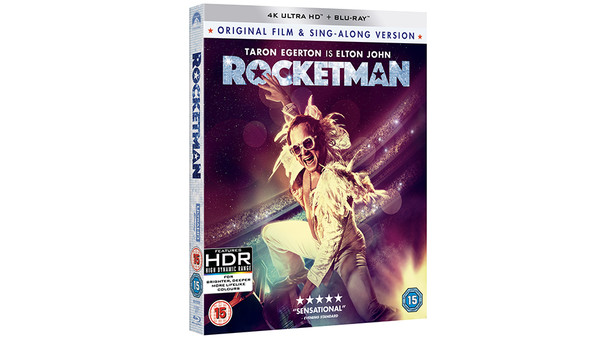 Rocketman is a one-of-a-kind musical celebration set to Elton John's most beloved songs. Discover how a shy, small-town boy becomes one of the most iconic figures in rock & roll. Featuring an all-star cast, this truly spectacular and utterly electrifying ride is filled with show-stopping musical performances and a wonderful celebration of the man himself.
97. Godzilla: King Of The Monsters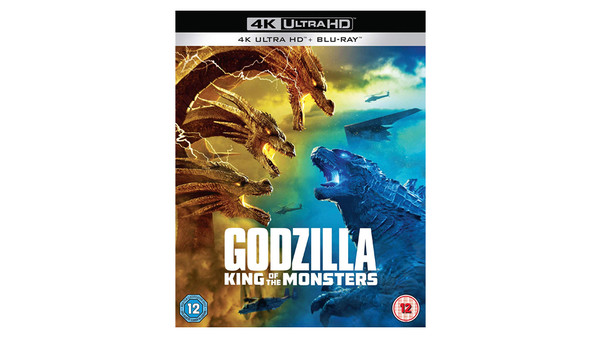 The new story follows the heroic efforts of the crypto-zoological agency Monarch as its members face off against a battery of god-sized monsters, including the mighty Godzilla, who collides with Mothra, Rodan, and his ultimate nemesis, the three-headed King Ghidorah. When these ancient super-species - thought to be mere myths - rise again, they all vie for supremacy, leaving humanity's very existence hanging in the balance.
96. Detective Pikachu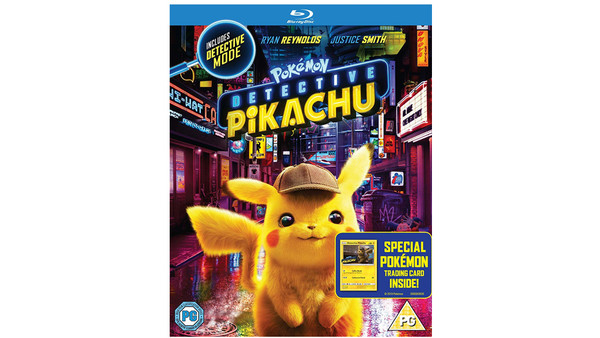 Ryan Reynolds stars in the first-ever live-action Pokemon adventure as Pikachu, the iconic face of the global Pokemon phenomenon-one of the world's most popular, multi-generation entertainment properties and the most successful media franchise of all time.
95. Anna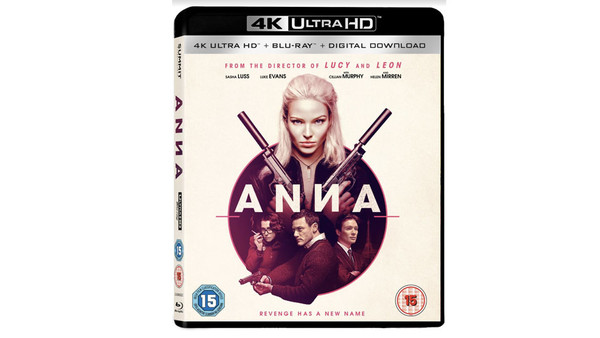 An assassin caught between the KGB and the CIA plays the two against each other in an attempt to reclaim her life in Anna; a sophisticated and satisfying action-thriller written and directed by Luc Besson.
Startling plot twists, breath-taking action and unexpected double crosses propel a smart, stylish espionage thriller set in the glittering world of high fashion.
94. Shazam!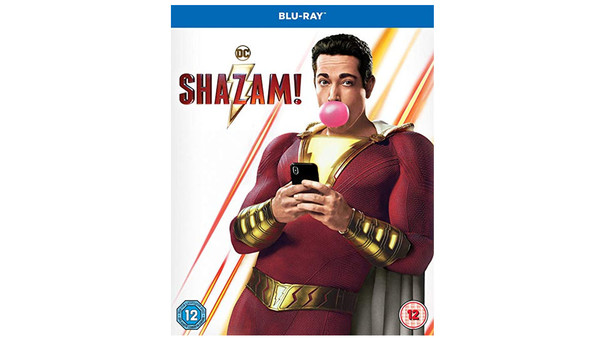 We all have a superhero inside us, it just takes a bit of magic to bring it out. Pick up the newest, strangest addition to DC's slate of live action movies in the shape of Billy Batson (Asher Angel) and his adult superhero alter-ego Shazam (Zachary Levi) as he learns of and attempts to master his new powers quickly to fight the deadly forces of evil controlled by Dr. Thaddeus Sivana (Mark Strong).
93. Batman: Pour Me Another, Alfred Glass Decanter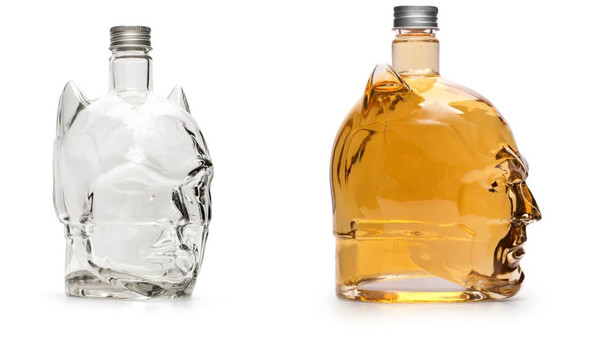 Who doesn't want to be served whiskey out of Batman's actual head?!
92. Angel Has Fallen & Trilogy Boxset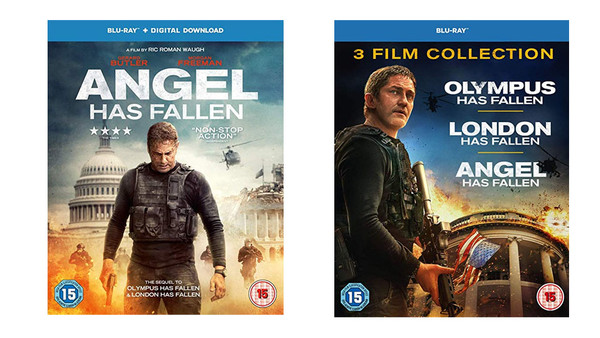 The latest instalment of the explosive Has Fallen franchise Angel Has Fallen arrives on Home Entertainment just in time for Christmas. When there is an assassination attempt on U.S. President Allan Trumbull (Morgan Freeman), his trusted confidant, Secret Service Agent Mike Banning (Gerard Butler), is wrongfully accused and taken into custody. As the culmination of the popular action trilogy, it takes the stakes to new places.
Buy yours or get the trilogy here.
91. Yesterday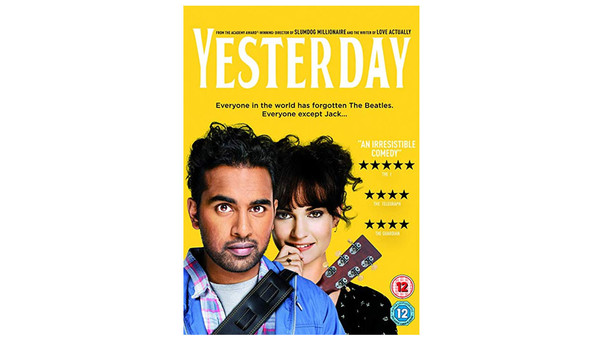 Jack Malik was just another struggling songwriter...but that was yesterday. After a mysterious blackout, Jack (Himesh Patel) discovers he is the only person on earth who remembers The Beatles!
As he rockets to fame by passing off the Fab Four's songs as his own, Jack risks losing Ellie (Lily James) – the one person who has loved him and believed in him from the start. Before the door to his old life closes forever, Jack must decide if all he needs is love, after all. Kate McKinnon and Ed Sheeran also star in this romantic rock 'n' roll comedy from Danny Boyle and Richard Curtis.
90. Jurassic Park Bottle Opener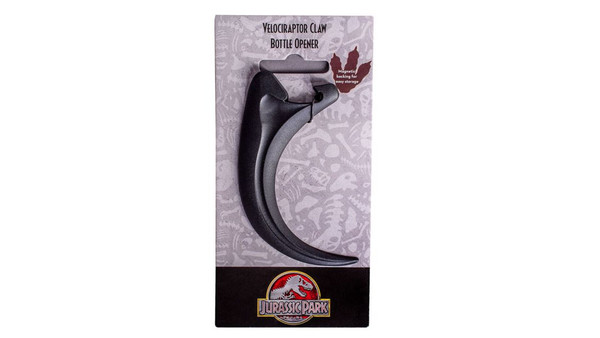 What better way to open your beers than with a deadly homage to one of the planet's - and cinema's - most deadly killers?
89. It's A Wonderful Life 4K Remaster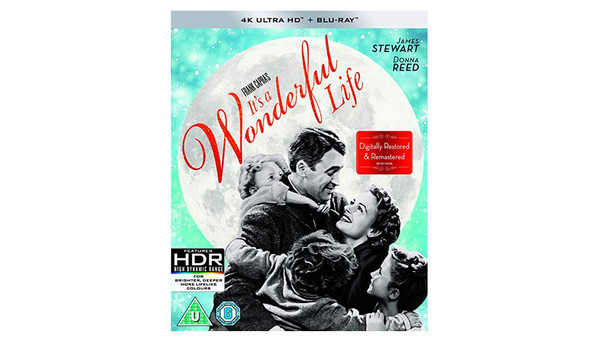 Digitally restored and remastered, Frank Capra's heart-warming masterpiece has been embraced as a cherished holiday tradition by families around the world and you can watch the holiday classic like never before, newly remastered from the original fi lm negatives and more vibrant than ever in High Dynamic Range!
88. Dora And The Lost City Of Gold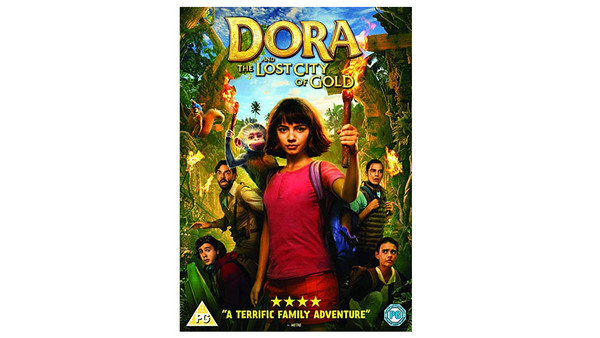 The live action adaptation you didn't know you needed. Having spent most of her life exploring the jungle, nothing could prepare Dora for her most dangerous adventure yet - high school. Accompanied by a ragtag group of teens and Boots the monkey, Dora embarks on a quest to save her parents while trying to solve the seemingly impossible mystery behind a lost Incan civilization.
87. The Walking Dead - Season 9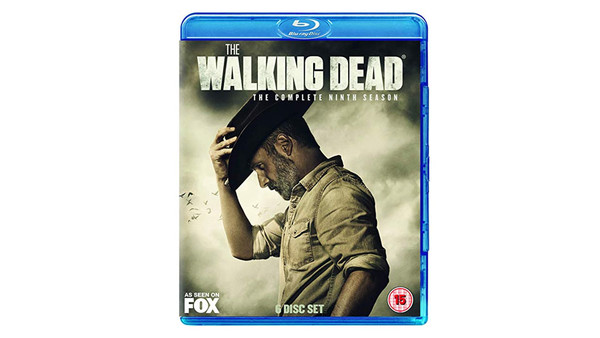 The "end" of Rick's story. The last season, "All-Out War", set Rick Grimes and his group of survivors against the Saviours and their ingenious leader, Negan. A year and a half after the war, we see our survivors rebuilding civilisation under Rick's unwavering leadership. Over time, the community is confronted with unexpected obstacles and tensions, but nothing prepares them for the true danger which is developing without their knowledge, and which will endanger the very civilisation that our survivors have been struggling to build.
86. Rise Of The Footsoldier 4: Marbella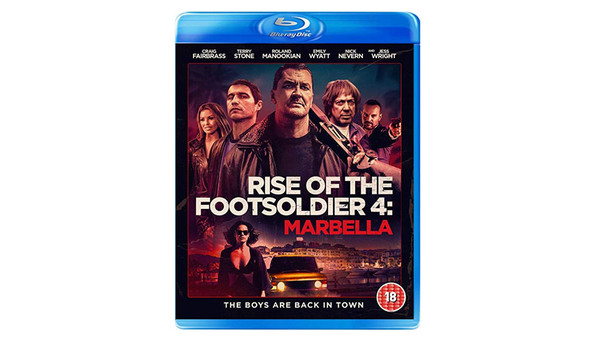 Fresh out of prison, Pat Tate (Craig Fairbrass) steps right back into his Essex nightclub business. But although the money is good, he can't stop brooding about the man who had him put away. It's not long before he's off to Marbella to find Frank Harris and seek his revenge. Hammers, knives, crossbows and good old-fashioned fists are making their comeback in this iconic British crime thriller starring the original loveable-rogues Craig Fairbrass and Terry Stone in Rise of the Footsoldier 4: Marbella. Out on Digital HD 23rd December just in time for Christmas.
85. 10 Minutes Gone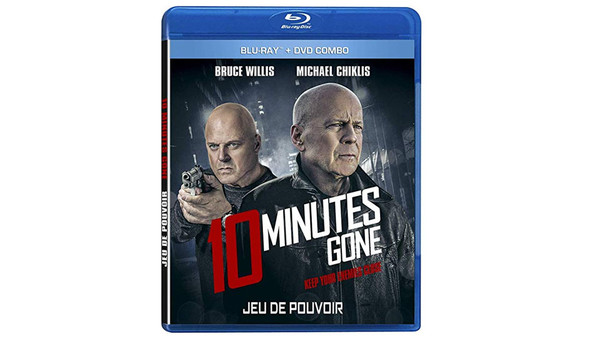 Two hardened action baldies combine in this thrilling game of cat and mouse between Bruce Willis as a sinister mob boss and Michael Chiklis as a heist man who's botched a big score. Sometimes, that's all you need.
84. Playmobil: The Movie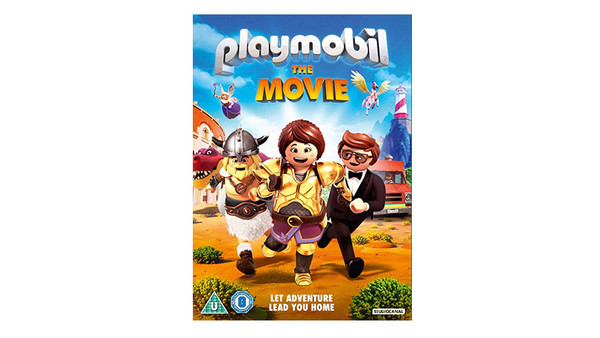 Audiences are taken on an epic comedy adventure through a sprawling imaginative universe in the first-ever feature film inspired by the beloved, award-winning Playmobil® role-play toys. Starring Daniel Radcliffe as the voice of Rex Dasher, Meghan Trainor as fairy-godmother and Adam Lambert as Emperor Maximus. On Blu-ray & DVD 2nd December
83. The Secret Life Of Pets 2-Movie Collection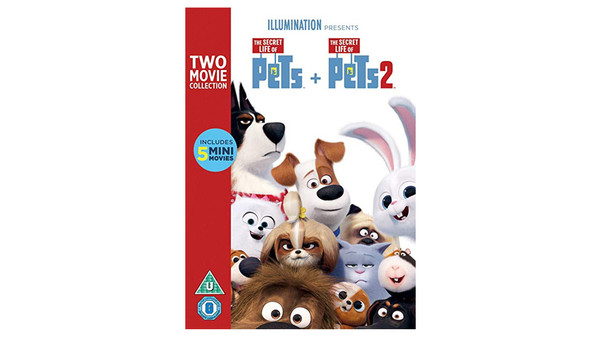 From Illumination Entertainment comes The Secret Life of Pets 2, which continues the story of Max and his pet friends. In this highly anticipated sequel, Max the terrier encounters canine-intolerant cows, hostile foxes and a scary turkey when he visits the countryside. Luckily for Max, he soon catches a break when he meets Rooster, a gruff farm dog who tries to cure the lovable pooch of his neuroses.
82. Aquaman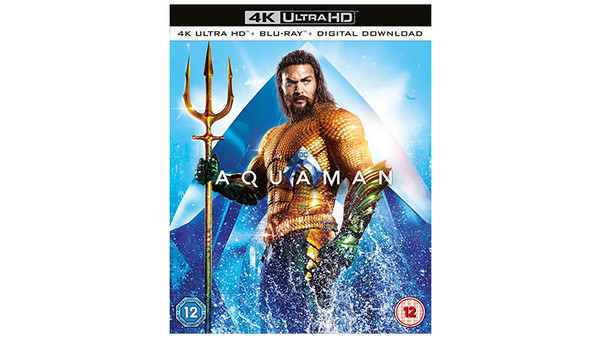 An action-packed adventure that spans the vast, visually breathtaking underwater world of the seven seas, "Aquaman" reveals the origin story of half-human, half-Atlantean Arthur Curry and takes him on the journey of his lifetime—one that will not only force him to face who he really is, but to discover if he is worthy of who he was born to be… a king
81. Make Us Dream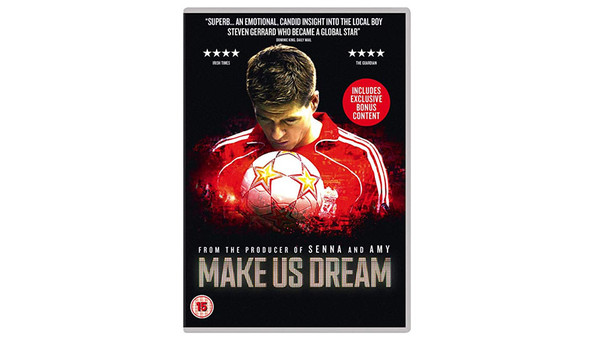 You won't have to consult VAR to know that the story of Steven Gerrard's career was incredibly compelling and this documentary from the producers of hugely acclaimed documentaries Senna and Amy tells his story at Liverpool.
80. Pavarotti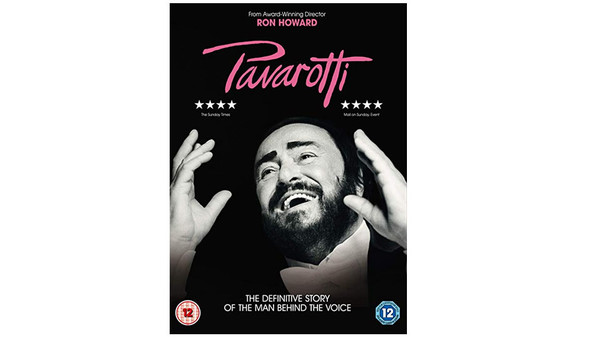 From the team behind the worldwide success The Beatles: Eight Days a Week comes two time Academy Award® winning director Ron Howard's documentary celebrating the life of the beloved opera star Luciano Pavarotti, who sold over 100 million records in his lifetime. It's a compelling story, lovingly crafted and one of the best documentaries of the year.
79. Nativity Rocks & Nativity 4 Movie Collection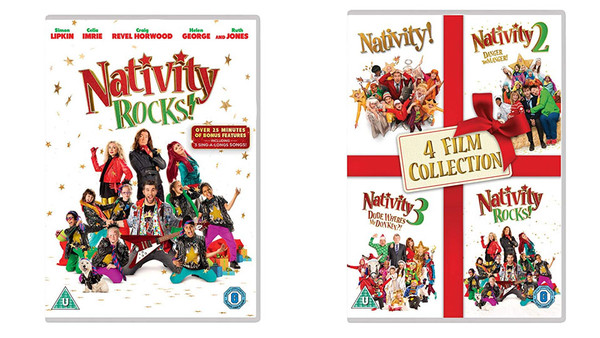 Nativity Rocks! returns to St Bernadette's Primary School as the staff and students audition for a coveted place in a spectacular rock musical competition. With the unique feel-good charm of the original film, Celia Imrie reprises her role as Headmistress Mrs Keen, starring alongside Meera Syal, Ruth Jones, Anna Chancellor, Hugh Dennis and Helen George. The film also introduces Simon Lipkin as Jerry Poppy and Craig Revel Horwood as the ruthless show director Emmanuel Cavendish.
Buy it or pick up the four movie collection here.
78. Dreamworks Ultimate Holiday Collection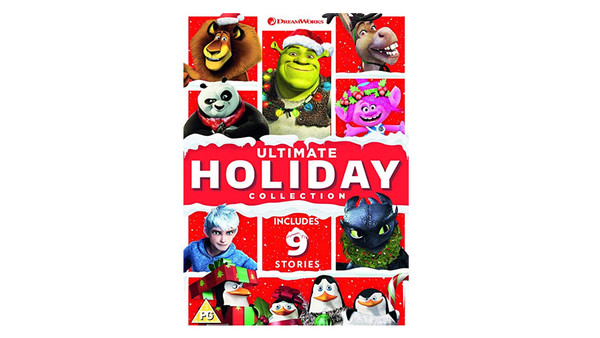 'Tis the season to bring the family together with the DreamWorks Ultimate Holiday Collection! Get into the holiday spirit with Shrek, Po, Hiccup, Toothless, Poppy and many more as they celebrate the most wonderful time of the year. Featuring 9 festive stories with your favourite characters, this collection is perfect for everyone looking to add a little magic to their holidays.
77. The Nightmare Before Christmas Giant Mug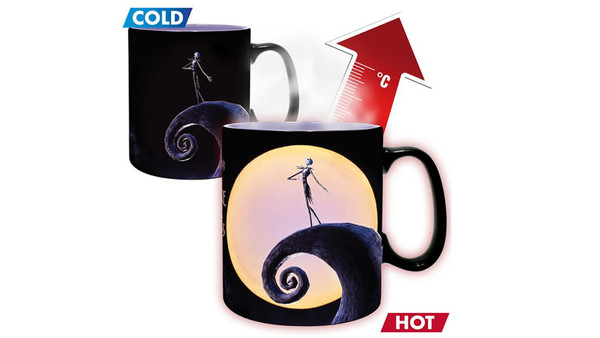 A classic festive treat for Disney fans, this Nightmare Before Christmas mug features not one but TWO designs as it changes when heated up.
76. Mrs Brown's Boys: Christmas Corkers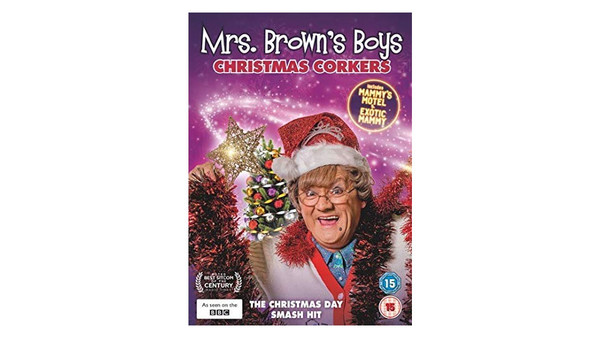 There are more adventures for Mrs Brown and her boys in another pair of festive specials. Fans of the BBC comedy shouldn't miss out and if there's one in your family, it's a great option.
75. Trolls: Happy Place Collection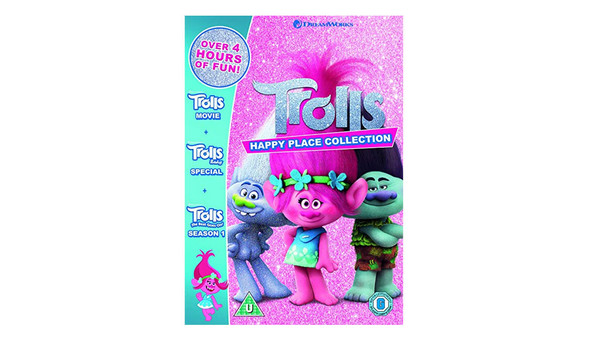 Join Queen Poppy, Branch, Guy Diamond and many more on their musical adventures with the Trolls: Happy Place Collection. Featuring the Trolls movie, Trolls Holiday special, and the first season of Trolls: The Beat Goes On!, this collection features the characters you love and the songs that hit all the right notes!
74. How To Train Your Dragon: Homecoming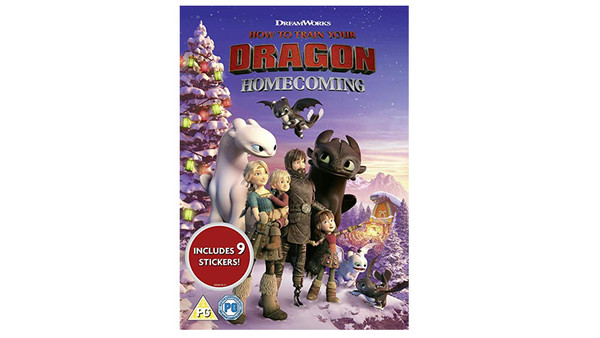 When it becomes clear that the new generation of Vikings doesn't remember the bond between dragon and human, Hiccup sets a plan to celebrate dragons with a grand Snoggletog holiday pageant and gets a heartwarming surprise visit from Toothless for one more adventure. Reunite with Hiccup, Astrid, Toothless, Light Fury and all your friends on the Isle of New Berk in How to Train Your Dragon Homecoming, a brand new adventure based upon the critically acclaimed How to Train Your Dragon film trilogy from DreamWorks Animation.
73. The Holly And The Ivy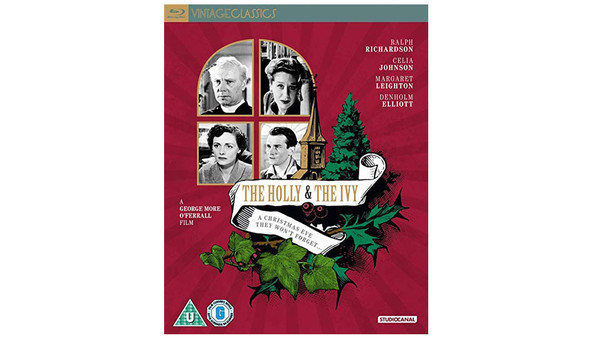 This 1952 British festive classic has been beautifully restored and features brand new extra features. Set amid the austere atmosphere of post war Britain, this touching story of a family gathering together at Christmas and facing up to their demons is one of the very best classic British Christmas movies.
72. Yves Saint Laurent: The Last Collections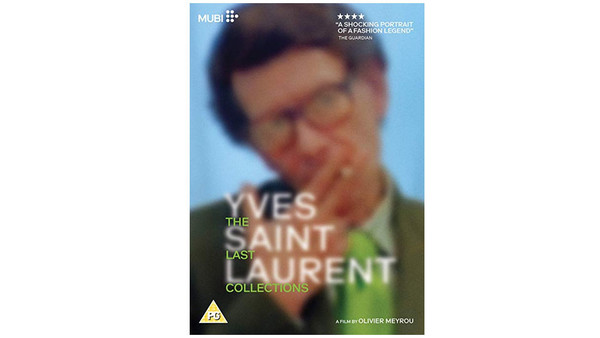 Suppressed from public release for almost two decades, Olivier Meyrou's bold and imaginative fly-on-the-wall documentary provides a revealing look into Yves Saint Laurent's final years at the head of his iconic couture house.
71. A Dog Called Money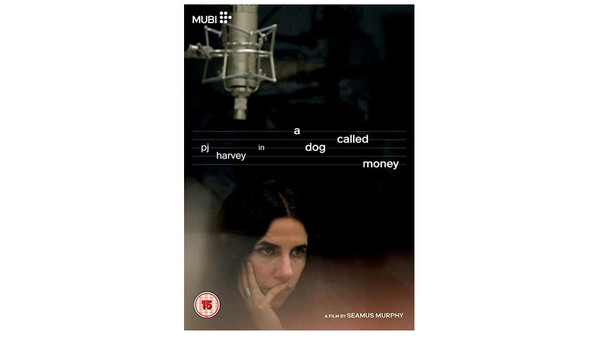 Writer and musician PJ Harvey and award-winning photographer Seamus Murphy hatched a collaboration - seeking first-hand experience of the countries she wanted to write about, Harvey accompanied Murphy on some of his worldwide reporting trips, joining him in Afghanistan, Kosovo, and Washington DC. Harvey collected words, Murphy collected images.
70. Jojo Siwa: Sweet Celebrations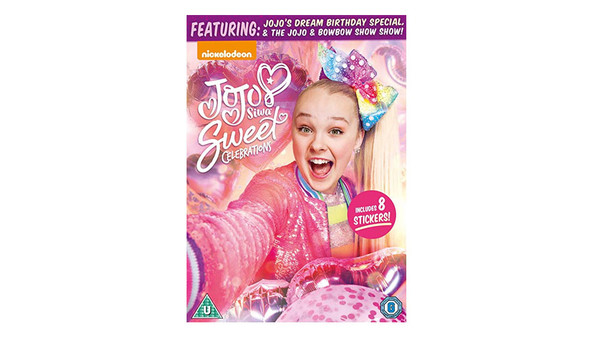 IT'S TIME TO CELEBRATE ALL OF LIFE'S SWEETEST MOMENTS WITH JOJO SIWA! Hang with the pop sensation as she rings in her sixteenth birthday with go-karting, baking, indoor skydiving, and of course, the most magical party ever!
Then keep the party going with six digital shorts of "The JoJo & BowBow Show Show," available for the first time on DVD!
69. Elf Pets: A Fox Cub's Christmas Tale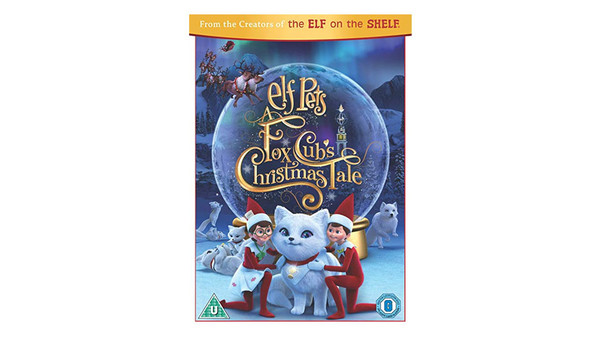 In this musical adventure, set against the backdrop of the Northern Lights, Scout Elf Newsey Noel investigates the mystery of Santa's once a year flight. Join her, a little boy named Michael, The Elf on the Shelf Scout Elves and loads of adorable Arctic Fox Elf Pets as they find out the top-secret answer and discover for themselves that there is nothing more powerful than hope-not even Santa.
68. The Elf On The Shelf: The Ultimate Christmas Collection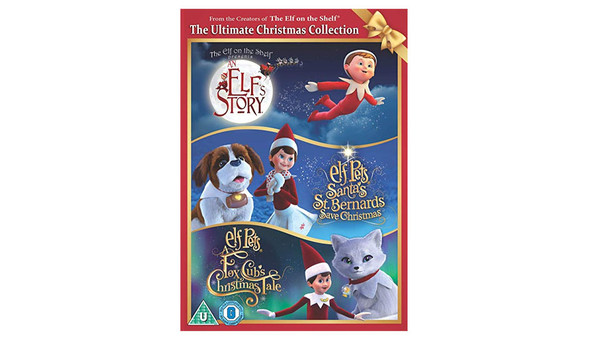 Follow Scout Elves Joy Sugar Cookie, Newsey Noel, Scout Elf Joe, Captain and Chippey on their fun-filled adventures. Also, meet the Elf Pets®, Santa's cuddly friends! These three specials feature original songs and stories that prove nothing is more powerful than faith, hope and love during the Christmas season.