10 Footballing Scandals That Shocked The World
"It's only a game..."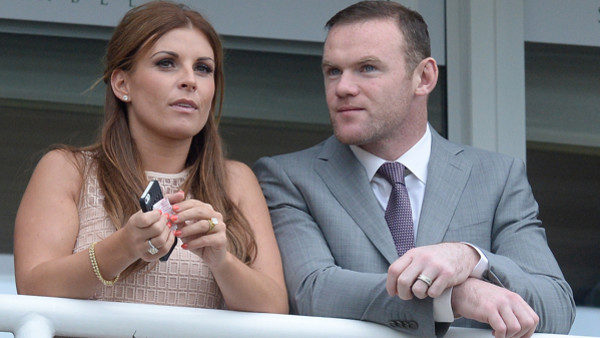 In today's world of social media, footballers and those in their circles are at the mercy of fans and reporters more than ever when it comes to being caught out.
This past week has brought to light the sheer magnitude certain situations can reach, with Coleen Rooney and Rebekah Vardy coming to blows over so-called intrusion issues.
However, while the wives of Wayne Rooney and Jamie Vardy have hit the headlines, it's hardly the biggest scandal of all time when it comes to the world of football.
Over the years, we have seen a whole host of events shock the footballing landscape, with affairs, bribery and even murders making the front pages rather than back around the world. Thankfully, in regards to that last scenario, those sort of catastrophic circumstances are few and far between.
Some of the biggest names in the game have found themselves rumbled despite thinking they might well be invincible, while others have been stopped in their tracks while trying to make a name for themselves or simply following the wrong path.
Football might not be everyone's cup of tea, but there's little doubting a scandal surrounding the beautiful game can pique the interest of even the most anti-soccer person.
10. German Match Fixing - 2005
2005 saw German football come firmly under the microscope thanks to referee Robert Hoyzer.
Hoyzer was at the very centre of a scandal surrounding the fixing of games in the Bundesliga 2 and German Cup competition, with the most high profile of these coming in a 4-2 loss for European giants, Hamburg.
Hoyzer awarded two controversial penalties against HSV during their cup game against Paderborn, while he also sent off striker Emile Mpenza for protesting said bad decisions.
The controversial referee was essentially outed by some of his fellow refs, who reported him to authorities after becoming increasingly suspicious of his decisions and behaviours during games.
In fairness to Hoyzer, he did come clean once he was apprehended and aided an investigation which eventually led to the demise of a Croatian gambling ring which had been meeting with, and subsequently using him to carry out their wishes.
It wasn't all rosy for Hoyzer though, who was still sentenced to over two years in prison.
The scandal brought further unwanted questions to the table for the country as a whole, just a year shy of them hosting the 2006 World Cup.