10 Most Surprising Moments In Netflix's Sunderland 'Til I Die Documentary
I know I am, I'm sure I am, I'm watching one of the worst seasons in English football history.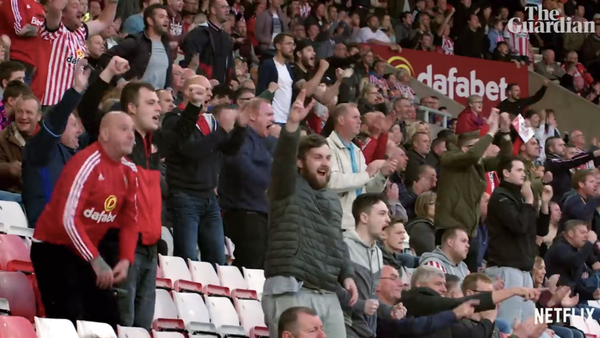 Netflix's Sunderland 'Til I Die documentary is a very different type of football show than we normally see. Most season-long documentaries track the highs and lows, usually with significant more highs that the club wants to be immortalised.
Last season, Sunderland essentially gave their fans lows, then lower lows. The cameras follow a handful of players, fans, and Chief Executive Martin Bain. Both managers get a little bit of the spotlight too, as do some staff like the chefs and physios.
This is very much a show about the community, and that's why Bain, in particular, is an interesting point of focus. He clearly tries hard, but his goals seem to be at odds with pretty much everyone else's. There's one exchange where he seems to imply that losing a game with great academy players is better than winning with older ones they can't sell on. Bizarre, especially given their position.
Seeing a club in such utter turmoil despite clearly being loved the community is impossible to turn away from. It's a car crash in slow motion. There is a literal car crash featured too. It truly has everything. Except many wins for Sunderland, that is.
10. The Football Looks Good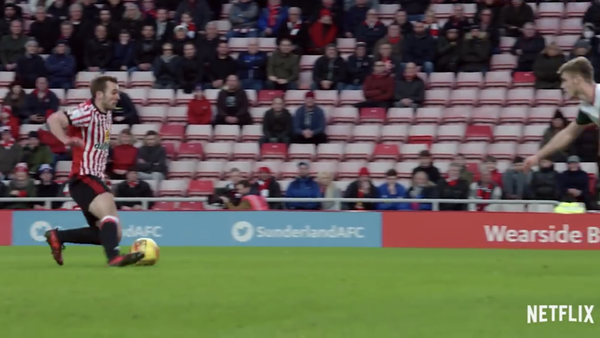 Considering the absolute dross that was on show at the Stadium Of Light last season, that's an absolute miracle. To be fair, this isn't a biased documentary that aims to paint Sunderland as the Barcelona of the North. About 20 minutes in, the positivity and hope is completely deflated as Celtic put five past them.
However, the documentary takes some interesting decisions when it comes to airing the football itself. Despite the fact that a decent chunk of Sunderland's games were televised last season (and most of the rest recorded for highlights shows), we rarely see 'TV angles'. Instead, there's a more personal approach from the show.
Most of the action we see is close-ups of the players, often paired with some slow-mo. It recalls Sky's failed Player Cam experiment from the early 00s. It makes the whole thing more endearing, especially as we see local lad George Honeyman being completely clattered.
You get the real sense this is about the stories, not the scores. As Celtic score again and again, we don't even see the Celtic players. Instead, just dejected goalkeeper Jason Steele diving in vain as the ball rolls in.