10 Players Who Probably Regret Joining Everton
The reality of the Toffeemen isn't always all that sweet.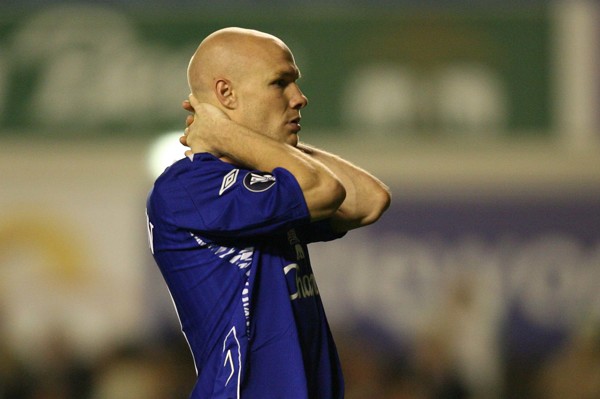 For quite some time, Everton€™s reputation has been one of a selling club. While the bigger clubs around them were able to spend vast fortunes on recruitment, Everton were forced to sell before they could buy. That often led to them selling off their prized assets for large fees and spending the money to fill out a squad that was desperately lacking in quality in certain areas. No deal highlights this more than Wayne Rooney€™s transfer to Manchester United, while the club also did well out of deals for the likes of Mikel Arteta and Jack Rodwell. During the David Moyes era at the club, he was often forced into spending very little money but trying to build a squad that was capable of competing towards the higher ends of the Premier League. It was arguably a job that the Scot did well, with a number of his deals proving to be absolute bargains. Just look at the prices paid for the likes of Tim Howard, Tim Cahill, Mikel Arteta, Steven Pienaar and even Leighton Baines and the value that the club got for their money. It was often labelled at Moyes that he was better at small deals that big ones. That is certainly something which is evident in his transfers, with those that were more expensive often failing to be as successful as Evertonians would have liked. With that in mind, let us take a look at some of the players who probably regret joining Everton, with many who feature on the list some of Everton€™s biggest transfers.