10 Players Who Probably Regret Leaving Real Madrid
Real Madrid's eventual La Decima success proved patience is the key. Here are the players who didn't heed that lesson.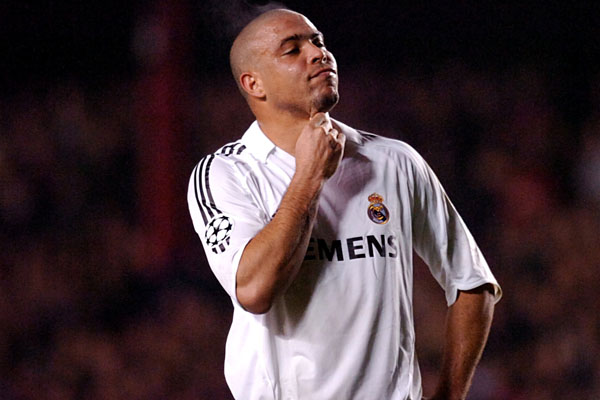 Neal Simpson/EMPICS SPORTThis summer, Real Madrid reasserted themselves as the biggest club team in Europe by winning an historic €˜La Decima€™ €" a tenth Champions League crown. The Spanish giants hadn€™t won the famous trophy since 2002, but in winning the cup, demonstrated a great amount of perseverance. Real€™s success in Lisbon back in May served to prove that, although the club have gone through difficult times, it€™s always worth sticking around because good things will one day happen. Perhaps one or two former €˜Galacticos€™ should have taken heed of that message. As one of the biggest football clubs in the world, Madrid have always been able to attract world class talent €" Zinedine Zidane, Kaka and, recently, Cristiano Ronaldo and Gareth Bale. Some have stayed long enough to experience all the glory that comes with playing for Los Blancos, while others have left too soon, only to discover the grass is not greener on the other side. Three Real stars chose to leave the club and move to Italy last summer, for example, 12 months before the La Decima success, while there have been many more stars who have ended up ruing not staying at the Santiago Bernabeu. Here, we take a look at 10 Players Who Probably Regret Leaving Real Madrid.