10 Strangest Ever Spurs Signings
There's good, there's bad but most of all, there's plenty of weird.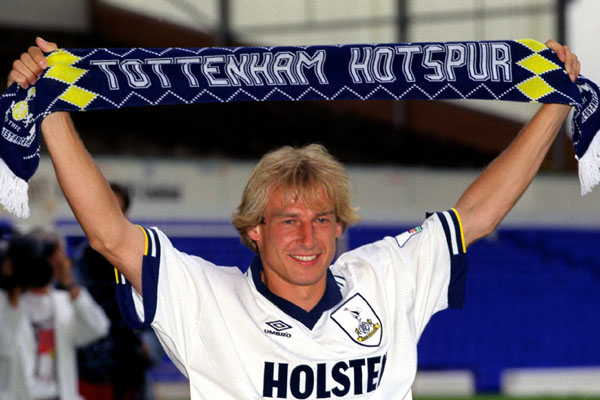 Paul Marriott/EMPICS SportTottenham Hotspur Football Club have boasted some wonderful players both in the distant past - with the likes of Dave Mackay, Jimmy Greaves, Ossie Ardiles, Ricky Villa, Glenn Hoddle, Paul Gascoigne and Gary Lineker all having plied their trade at White Hart Lane - and in recent years - Gareth Bale, Luka Modric, Dimitar Berbatov, Teddy Sheringham and Ledley King to name but a few - and they've got quite a few on the books at the moment, with Hugh Lloris, Jan Vertonghen, Sandro and Christian Eriksen being just a few of those that stand out. The North London club have also had a number of players who, on paper, seemed like good signings, but who just didn't work out - Sergei Rebrov and David Bentley spring to mind, while the likes of Erik Lamela, Roberto Soldado and Paulinho are yet to prove their worth having become Spurs' three most expensive signings of all time last summer. But then there are some signings that Spurs have made who, for one reason or another, were just plain weird - and that's what we're going to be looking at here. So, without further ado, here are the ten strangest ever Spurs signings...