5 Young Spaniards Who Could Be Newcastle's Next Ayoze Perez
With the success of Perez in his first season, the Magpies owe themselves another scour of Spain.
When Ayoze Perez swapped Tenerife for Newcastle United last summer, very few knew what to think of it. The Magpies' £1.5 million purchase represented little more than a gamble in the eyes of many, and only time would tell as to what they had uncovered (or failed to unearth, as the case my have been).
Now with his first season away from his hometown completed, the 21-year-old stands as a much-heralded figure on Tyneside, even though his first opportunity to break into the team came via what could only be described as a roll of the dice. Fortunately, it paid off, and without the Canarian forward, it's arguable that Newcastle's fate could have been much worse during the 2014-15 campaign.
Seven goals in 39 Magpies appearances does not sound spectacular, but the importance of each of those strikes - and the utter genius of the flicked finish against West Bromwich Albion at The Hawthorns - proved just how hot a prospect Perez really is.
Another transitional phase is underway at the club this summer. And, while there have been demands from supporters that more money is invested into the playing squad, the scope for bargains remains one that all clubs should remain vigilant to capitalise on.
Considering the success that Spaniard Ayoze Perez has had on Tyneside after joining for a modest fee, here are five more of his countrymen that could also prove to be revelations in black and white - and Newcastle would not have to break the bank for them either... 

5. Borja San Emeterio (Racing Santander)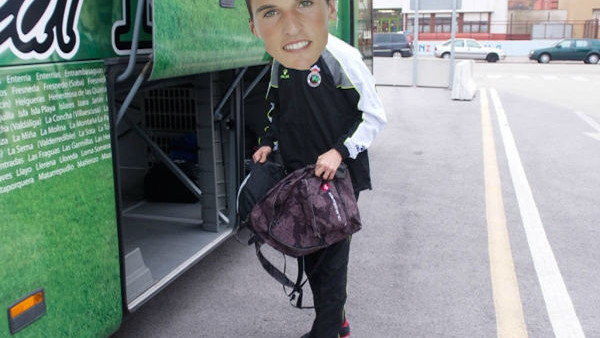 Newcastle were heavily linked with ex-Racing Santander man David Concha recently, and while now-Real Sociedad winger may attracted most of the plaudits in Cantabria, the name of Borja San Emeterio is one that continues to slip under the radar.
The feisty young right-back has just returned from Greece where he featured regularly in Spain Under-19's European Championship triumph. Borja started all bar one of La Rojita's games along the path to clinching the trophy.
That's not to say his showings with Racing Santander were below par, however, not by any stretch of the imagination. In his first full season for the club where he learned his trade, Borja was regularly one of the most-consistent performers in what was a highly-turbulent campaign for the financially-plagued Racing, and one that unfortunately ended in relegation to Spain's third tier.
But while it's tough news to stomach for both the club and the player, the vultures will be licking their lips as we speak. Borja would be available at a very modest price this summer, and one far, far below what he should realistically be worth.