8 Galacticos Who Nearly Signed For Chelsea
8. Michel Salgado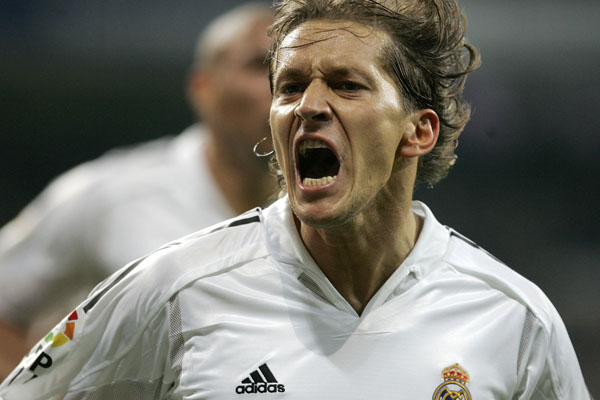 His eventual foray into English football may have coincided with an undignified period in Blackburn Rovers' tumultuous recent history, but don't let that fool you - for a decade, Michel Salgado was a fixture at the most decadent and decorated club in world football. Quiet and unassuming, there were no airs or graces attached to the Spanish right-back during his decade at the Bernabeu - just reliability, dependability and consistency. The perfect foil for the superstars and prima donnas more concerned about their multi-million pound contracts than their performances on the pitch. So sensibly, Salgado was one of Abramovich's first forays into the transfer market, when arriving in the summer of 2003. With the club having already purchased the likes of Damien Duff, Adrian Mutu and Wayne Bridge, Real Madrid club president Florentino Perez let it slip that their dependable right-back was high on the Blues' transfer wish-list.
''If Michel was my son I would recommend that he sign for Chelsea. He has until the start of next week to make his decision and accept a new contract. We have made a fantastic offer but we understand he has been made a spectacular offer.'' - Florentino Perez, November 2003.
With the 28 year old right-back out of contract the following summer, he had also been the subject of intense speculation linking him with Manchester United, but following Perez' comments, Chelsea had seemingly moved into pole position. In the end, Salgado penned a new contract with the Bernabeu outfit, with Chelsea's financial strength not enough to lure him from the nine-time European champions.