8 World Class Footballers (Who Were Useless By 30)
7. David Beckham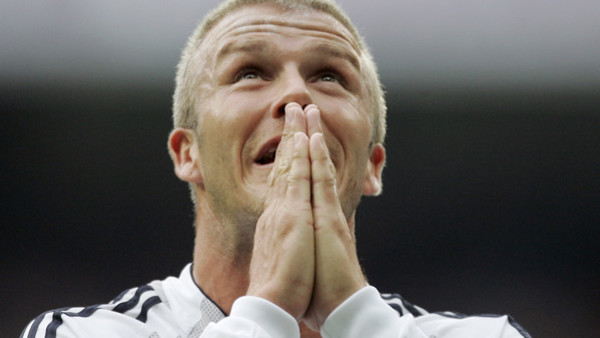 The wheels began to come off David Beckham's (footballing) career in 2003, when his relationship with Sir Alex Ferguson hit the rocks. And when you consider that just four years later he was preparing for his maiden season in MLS - after a subpar spell in Spain - it's difficult to avoid the conclusion that he never really recovered from getting a boot kicked in his face by the Man Utd boss.
Beckham reached his 30th year whilst he was playing for Real Madrid, but it was during one of the club's least successful spells - one in which they only claimed one league title (a season in which Becks, under Fabio Capello, only played a bit-part role). It was around this time that his place in the England squad, too, was cast into doubt by incoming coach Steve McClaren. And when you struggle to make the England squad, you know you're in trouble.
To his credit, Becks still managed a solid few years in MLS - whilst juggling his various off-field commitments - after leaving behind football's top level in 2007. The former England skipper had a big hand in growing the game State-side, and his ceremonial loan spell at PSG, however contrived, was a fitting way to bow out.